10 Ways To Fix Alexa Not Playing Spotify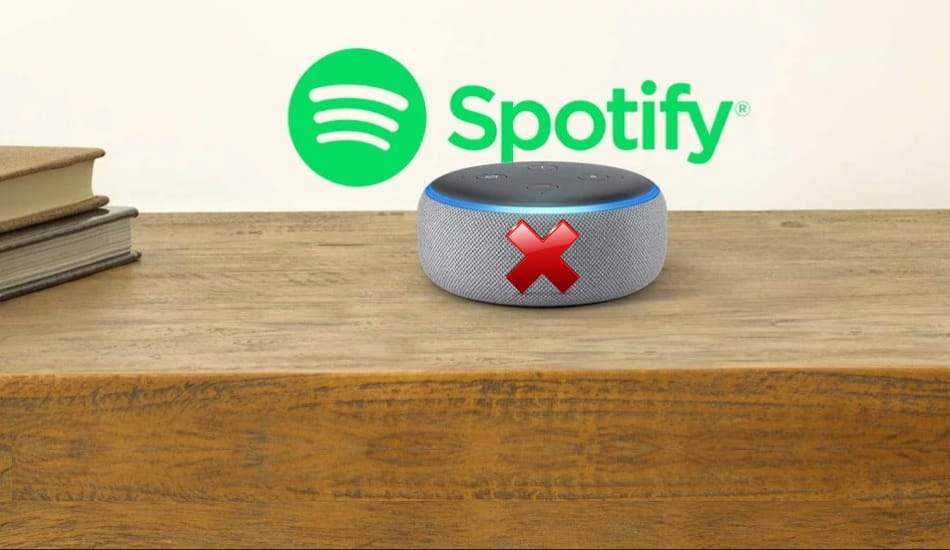 When it comes to Amazon Alexa, almost everybody knows what this gadget is capable to do and its features. It can perform various tasks, from playing music to telling us the weather and much more. You just have to link it with any of the smart devices in your home and ask a question.
Although this gadget is really useful, Alexa has its own problems and bugs as well, which can sometimes be frustrating to fix if you do not know what you are doing. Even though these problems are not often, they do exist. One of the most annoying problems that you can have with  Alexa is that it won't play Spotify when you want it. But don't panic! Here are 10 ways on how to fix this problem!
How to Fix Alexa That Is Not Playing Spotify
1. Try Power Cycling Your Echo
The first step in this guide is also the easiest solution that we have on this list. Also, keep in mind that this fix is recommended if the problem started recently, while everything was working normally before. Go to the power cycle, find your Echo device and unplug it from the power source.
After unplugging, wait for a minimum of 30 seconds before plugging it back in. One more thing you can do while unplugging/plugging your Echo device is; reset your phone, on which Alexa is installed. While this is not crucial, it can help in fixing the problem.
After rebooting your Echo device and your mobile phone, if the problem is fixed, great! If not, continue with the next step in our guide.
2. Be Sure To Log In To Your Spotify Account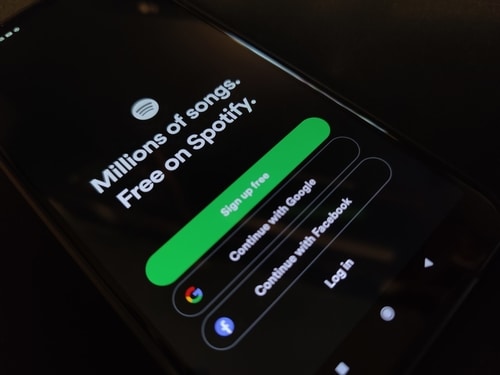 Even though it can sound a bit ridiculous to even mention, be sure to check that you are logged in to your Spotify account. It's a pretty simple and easy solution, but this is also a common mistake. If you are not logged in to your Spotify account, Alexa can not access your data and play music or podcasts.
If this was not the problem, and the account was connected to your Alexa the whole time, then we need to try the next thing. Try logging out or unlinking the Spotify account from your Alexa application, and linking again. Here is a step by step guide on how to do this:
Step 1: go to "Alexa Settings" and find "preferences"
Step 2: find "music and podcast" and choose "Spotify"
Step 3: link the Spotify account back to your Alexa app.
3. Check Your "Default Music Service" Settings
If the steps above did not work for you, you should try checking your settings, by going directly into the Alexa app. From your Alexa app, go to "music and podcast settings". When you are in settings, click allow to pick Spotify as your default playback service. The next time you play some music, Alexa should use Spotify as your default service for music. If you're still having a problem, then go to the next step.
Related Article: 4 Ways To Fix Hue App (Cannot Find Bridge)
4. Remove Echo From Your Spotify Account
When you start Spotify, if your Alexa account is linked correctly, it should signal you that they are synced. If it doesn't signal that they are connected, be sure to connect them. If it signals you that devices are connected and it still isn't working, you should try the option to forget all accounts on your Echo device by following the next steps:
Step 1: log on to Spotify
Step 2: go to "settings" and pick the option to remove Echo
Step 3: shut down the application and reboot your phone to finalize the change
Step 4: when finished rebooting, open Spotify again and re-pair it with your Echo
This trick usually fixes the problem for most users, although if it doesn't be sure to remember it, it fixes a bunch of problems and bugs.
5. Clear the Cache Data On Both Apps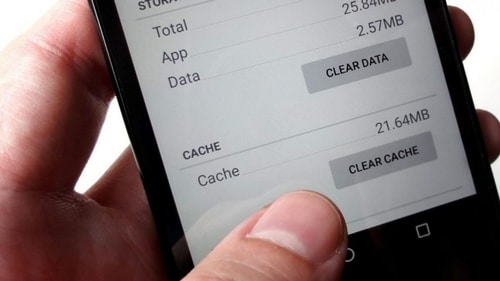 If nothing worked till now in fixing your problem, there is probably a minor glitch and it is interfering with communication between Spotify and Alexa. Clearing cache data on both applications could be a solution to this problem.
Just go to your smartphone's settings, go to application settings and find the Spotify application. Once there, find the storage options. This is the place where all the data is saved when using the Spotify application, also called cache data. Clear the cache that you have and restart your phone. If it doesn't work, clear Alexa's cache and reboot your mobile phone again. If that does not work as well, move on to the next step.
6. Reset The Echo
If none of the steps before worked, this is the last fix that you can try, although we have more tips on what could be wrong. When restarting your Echo device, remove any changes that you have done with Alexas configurations and settings, but it also fixes your bugs and glitches. Here is the process of restarting your Echo device:
Press the volume down button and the microphone button simultaneously for around 30 seconds. At this point, the Echo Dot on your Echo device should have an orange ring. If that is so, it means that you have successfully reset your device and it is ready to reboot and be set up with your smartphone again.
7. Increase Echo Volume
A lot of times people just tend to mute down Echo devices volume, really too simple to even mention, but that happens as well. Just increase the volume on the Echo speaker. You can do that in two ways; from your Echo device, or true phone. Be sure to press the volume up button OR open Alexa on your smartphone, find the song that is currently playing and click on the little speaker icon, then increase the volume. If you are on a computer and you are using Spotify on your desktop, the volume slider is located at the bottom.
8. Check Name of Echo Device
Another simple problem that can happen with your Alexa is if your Echo speakers (if you have multiple) have the same name. None of the speakers should have the same name. You can check that by going to the Devices tab in your Alexa app. There you will find all your groups and linked Echo devices. To rename the groups or devices, just open the group or the device you want to edit, and you should be able to rename it.
9. Use the Right Spotify Account
If you own a free Spotify account and a premium version one, that could be your problem as well. The content that you can use is different, and you should check which account you use. Your phone sometimes automatically picks the default account to be the free one and then makes it unavailable for users using a free account in countries where it is required to have a premium Spotify account.
So make sure you add the premium account to your Alexa application. Before doing so, unlink all of your accounts and make sure you link the correct (premium one) to the application. If you are in a country that supports the premium version of the account, you can use the free one (just make sure you are in the selected country).
Another way Alexa can switch to different users and cause problems with Spotify is if you are using the Amazon Household account. Just ask Alexa "Alexa which account is this?" or "Alexa, which profile am I using?" to check which profile is currently active. And when you want to change the profile you are using, make a command to Alexa like: "Alexa, change user."
10. Clear Cache and Data (Android Only)
For Android users, you can go to your smartphone's setting and find the option to clear cache for both applications, your Alexa app, and your Spotify app. Quick steps: Settings > Apps > Spotify or Alexa. Click on the Storage and then click on Clear cache. Don't worry, doing the current step will not delete your files and data.
For those who want to learn more, be sure to read Can Alexa Control Apple TV? Expert Explain
FAQ: People Also Ask
Why won't Alexa play my playlist?
If you want to be able to play songs with Alexa, firstly you will need to have an active subscription on Amazon Prime or Amazon Music Unlimited. Active subscriptions on either enable Alexa to play requested songs and if you do not have an active subscription, Alexa will not play.
How do I clear Spotify cache?
The easiest way to delete Spotify cache on your phone is to select clear your cache or do the following steps:
Open the Spotify application on the phone
Tap home
Go to setting and find "Delete cache under Storage"
Final Thoughts
Lastly, keep in mind that the Echo device may not play Spotify music if the software that you are using is out-of-date. The software and its version for your Echo device can be checked through your Alexa application. Open your Alexa application and click on the Device tab, then choose the Echo device. If the two versions are not the same, update the version that you currently have.
If your Echo device is connected to your Wi-Fi, it should automatically install the latest updates, so rebooting your Echo device won't give any benefits. When turning on your Echo device, let it sit for about half an hour, and it should download and update automatically. After that, reset the device and it should be working properly and with the latest version of the software. We hope that we helped and are looking forward if you have any additional questions.