5 Best Plex Alternatives That You Must Try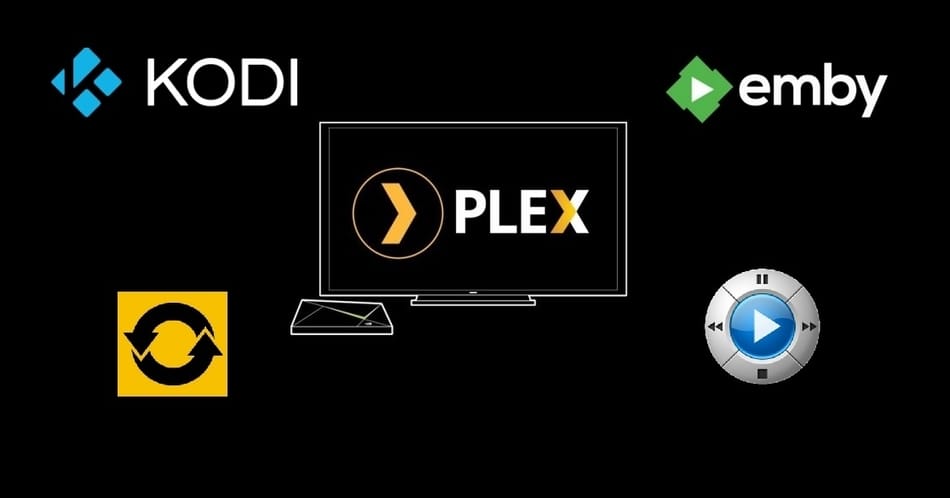 It is obvious that multimedia content is more popular nowadays than ever before, and it seems like this trend is not going to slow down any time soon. With the development of mobile technology, people can now use their mobile phones like small computers, which allows them to listen to all types of music and watch their favorite videos everywhere.
Nowadays, it is normal to see kids using their phones and taking photos like professionals or playing various video games on their tablets. I find myself the type of person who always likes to store my data because I have lost some important data before (like most people probably) and had to bear with a feeling of such a great loss of important data. The biggest issue is that information is widely used.
Sometimes it isn't easy to handle all the photos, music, movies, and other media content that you have. For that reason, I'm using Plex. Plex can be described as a media server where you can store all of your collections in a single storage.
It also comes with a lot of interesting stuff, like a user interface that helps users to manage and organize all the data that they put in it, and it also gives the option to share their content with other people using it. Initially, there is a mobile sync option too. It will significantly appeal to parents that parental control is also one of the features added for protecting their little ones. Despite all the benefits, it also has some of the significant setbacks, like its price.
The basic free version is old-fashioned. To get the one that is a game-changer, you will need to pay for it. The premium version has much cool stuff such as live TV, photo albums, automatic photo-tagging, DVR, cloud plugins, lyrics for music, multiple users, parental control, premium music, and more.
To give you some good news, Plex is not the only media server that can be purchased on the market, and also Plex app is not the only app that can be used to retake a look at everything. Now we will show you some other replacements besides Plex that are also good and fun to use.
These 5 Plex Alternatives Are Actually Better
1) Kodi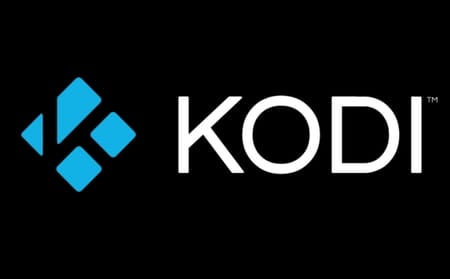 Kodi server software states that it is the "ultimate entertainment center".  Regardless if this is the case and if Kodi really is the best of its competition or not, I can't neglect the fact that Kodi s popularity has been significantly increasing in recent times.
It gave me the sense that average users were even familiar with the Kodi box because I only heard geeks arguing and talking about media streamers like a Kodi box. Maybe we geeks are acting a little snobbish, especially because it is becoming more clear nowadays that the average household connects their Kodi boxes with a VPN tunnel.
Comparing to Plex, Kodi devices are not exactly the same as Plex and have some diversity, but are very popular. I needed to make Kodi substitute streamers the first choice as an alternative. Also, the Kodi streaming device operates on all the biggest platforms like Windows, OSX, iOS, Linux, Android, and the Raspberry Pi.
Any device that a customer chooses to use will be turned into a smart TV after being connected to Kodi with the capability of streaming thousands of channels over the Internet without paying except for paying for the Kodi device itself.
Any media format can be managed on it just like on Plex, movies, photos, music, television programs, live streaming media, multiple digital media files, and PVR. You name it, Kodi can handle it. One of the great things is that you get a ton of useful add-ons with it and extensions that make it seem like a web browser- flexible and modular.
For that reason, it has web interfaces included, too. Kodi is a great substitute and alternative comparing to Plex and if you are looking for a great media server, I would recommend you Kodi.  
Related Article: How to Connect Multiple Bluetooth Speakers to One Device?
2) Media Portal
On the second-best place as the best substitute for Plex, just after Kodi, we can find the Media Portal application, which is a direct competitor to the ones previously mentioned. It comes with all the standard options that one would think of that a media center should have. It has a TV guide integrated into it, and the cool stuff is that you can watch and record TV content simultaneously because of its software.
I am aware that fewer and fewer people trust television packages for their content, because some of the programs, in many cases, are connected to a unique network.
You don t need to go out waste your time and money buying an old-fashioned box set of DVDs; with Media Portal, you can record shows. The elegant and intelligent design of the interface allows you to organize all the media you possess cleanly. You can manage all the content into a cohesive order which also includes setting up your own playlists.
A night of binge-watching and pizza is unimaginable without your favorite TV show, and this is a handy feature to sort episodes in chronological order. Media Portal has great mobility features, and I really like it because it allows me to access it from any place with an Internet connection. Not being at home doesn't stop you from accessing content with your mobile phone; as a matter a fact, there is even a web interface too.
WiFi Remote is one of a feature which makes a computer or any other device connected to your network to be used as a remote control; it only has to be able to run apps. If you asked me, I would certainly recommend you to give it a shot because this isn't even a small portion of all the amazing features it has.
Related Article: Using Adobe Flash Player On Smart TV
3) Emby
Emby is the last on our list of top three alternatives for Plex. In my opinion, Emby has many options that users can take advantage of, and I think it is really cool and interesting as software, especially for our fellow media junkies. Still, before I start introducing you to all the features, I would like to make an announcement.
Unlike Plex, which has a free version, Emby is a premium subscription service, and it doesn't have a free version. It can be bought as a one-time purchase or modestly priced per month, or per year.
As a premium product, it contains some features that don t come with standard versions that their competitors may have. Alexa support is for sure one feature I liked quite a lot; you can also use an Amazon Echo to send orders to Emby. Native backup is a feature that helps you with data protection, and the restore feature also comes in handy for you to easily migrate to a new environment or device.
In advance, your media library uniform has syncing options and can be sent to backup locations and different devices, such as external hard drives. Data management and protection features are by far the best reasons to give you trust to Emby if you ask me, regardless of it having all the other bells and whistles like its rivals regarding playing some other types of media.
And to sum up, I love its ability to convert music files to a streaming format for convenience.
4) JRiver Media Server
In my list of servers, I put JRiver Media Center as the fourth-best substitute to Plex. I am not much of a fan of its name, but I can't deny that it's undoubtedly a strong substitute. Unhappily you need to pay for it to be able to use it.
But to add one of the biggest improvements regarding the previous substitute, JRiver Media Center Server gives you a free trial, so you can give it a try before deciding to get a subscription.
One of the things that also impressed me was extensive documentation too. If you have any questions that need to be answered, you will find them on The Wiki, which contains helpful information, guides, and tutorials. A forum can also be found there, which can be used in two ways.
Firstly, the forum is loaded with information, especially in the troubleshooting section, which you can use for research purposes. Secondly, you are always in the possibility to ask questions and get feedback from the society.
It was a little strange for me to figure out that it claims to support more file formats than any other player. Considering that it supported many formats, I couldn't find anything extraordinary that other solutions lacked. Please take in mind that it is supported on both Mac and Windows operating systems too.
To sum this up, although its interface is incredibly easy to use and very functional, It didn't amaze me so much. The interface reminds me of the standard Windows Media Player layout, so it was not hard to learn how to use it and navigate.
5) Universal Media Server
And the last one on our list is the Universal Media Server. Despite its title "universal" media server, it can only operate on Mac OS, Windows, and Linux. One of its advantages is that this is old and mature software and for this reason, it is pretty well known.
Universal Media Server Software was introduced back in 2012; it may find some bugs on new services, especially on Beta tests, and some services are still incomplete. Oh, and take a guess. Because it's protected under the GPLv2 license, it is completely free of charge, and you can download and use it for free. Its origins are very amusing indeed.
It has its background in the Sony PlayStation because being a fork of the PS3 Media Center code, although opposite to a closed source proprietary Sony application, it is a free and open-source version.
Version 10.8.2, which is the latest one, was published in August of 2021 and is being regularly updated and maintained. If we look at its administrative and configurative interfaces, we can see that they are quite dull, ugly, and bland, which would be my only complaint about it.
To be honest with you, I think that interface could get a little makeover to look a little sexier. After you load your media, the organization of film covers seems nice. But in the end, who can say anything bad about it since you don t have to pay a single dime to use it.
FAQ: People Also Ask
Question: Is Plex illegal?
Answer: Plex systems is a complete company, although some of the data that is saved there like podcasts, movies, music, etc. are not protected by copyright law which can also be illegal.
Question: Is Plex free?
Answer: The Plex media player and the Plex app can be used for free, and you won't be bothered with any ads while watching. That may be a reason why Plex is the first pick for many.
Question: Is Kodi better than Plex?
Answer: Kodi exists for almost 2 decades, that's why it's one of the better choices of the media players to be used for home entertainment without having to watch boring ads or having to pay any subscription on a monthly basis which can be related for using popular streaming services such as Amazon Prime require or Netflix.