How Smart Thermostats Save Money? Explained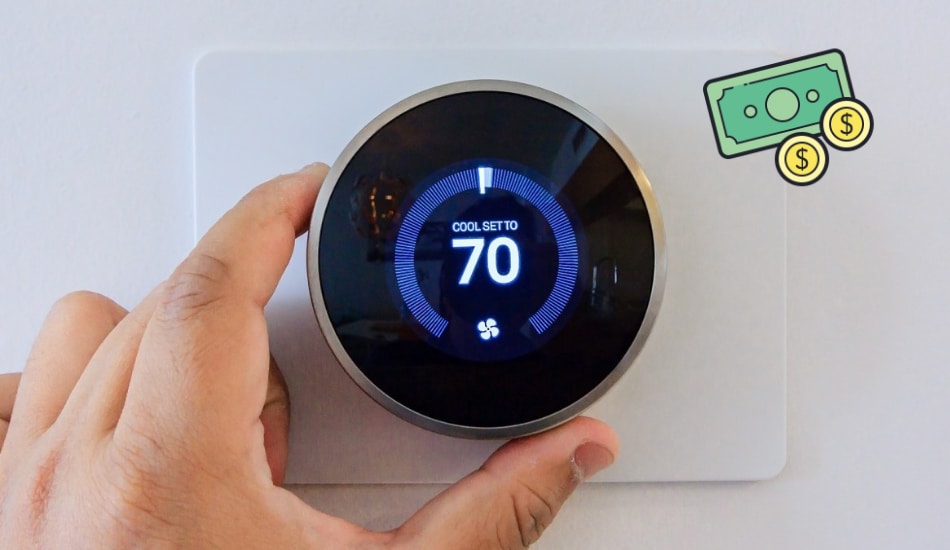 Have you ever been shocked by the amount of your energy bill? According to Direct Energy, heating and cooling your home can be responsible for almost 40% to 60% of your total energy bill. Replacing an old thermostat with a new smart thermostat can help you to reduce this cost. Remember, a smart thermostat does not change the amount of energy needed to heat or cool your home, but it helps you avoid having to heat or cool your home unnecessarily. Let's take a closer look to see how exactly a smart thermostat saves you money.
How Smart Thermostats Save Money
So How Smart Thermostats Save Money? Smart thermostats save money by tracking and optimizing the temperature in your house which results in reducing heating and cooling costs by 10% to 15%, which is around $130 in saving per year. They balance the hot and cold areas of your home and adjust the ideal temperature for each room which reduces your energy bill.
It is not always possible to set and maintain an ideal temperature in the house, and heating systems rarely operate by following a precise program schedule. On the other hand, with inexpensive technology, even simple heating systems can be turned into really smart systems and, most importantly, they can save you a lot of money.
In winter, smart thermostats connect to the internet to check the weather and turn on your heating when a cold front approaches. In the summer, it measures the humidity and air quality of each room and adjusts the air conditioner for maximum efficiency. But that's not all that a smart thermostat can do, so to find out more, keep reading.
Calculation on How Much Money You Can Save Per Year With Smart Thermostat:
What Makes a Smart Thermostat Smart?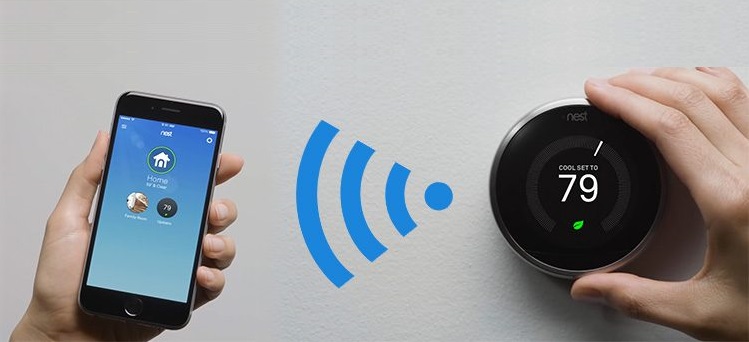 The ability to learn your behaviors so they can schedule and optimate the ideal temperature in your home is what makes a smart thermostat smart. They know when you are home, monitor your behavior, and thus adjust the ideal temperature for each room in your house differently.
Switching from your regular thermostat to a smart thermostat will not only make your home more "high-tech", but it can also help you manage and lower your energy costs. They also offer a level of convenience we have never experienced before. With a host of features that you just can't get from a regular "dumb" thermostat, a smart thermostat really is a smart investment that you need to make right away.
With a Wi-Fi connection and your smart thermostat's phone, computer, web browser, or virtual assistants like Amazon Alexa or Google Assistant, you can monitor and control your home's temperature, schedules, or increase A/C or heat even when you are away. Remote control of your smart thermostat is also an essential energy-saving feature when you are on vacation or traveling. For example, you can be lying on a beach in Hawaii and still have the ability to raise or lower the temperature in your home for miles.
This is a standard feature of most smart thermostats that will always make you feel like you're living in the house of the future – voice control! As I mentioned earlier, you can control your smart thermostat with a virtual assistant like Apple's Alexa, Google Assistant, or Siri (via Homekit). Pair it with an Amazon Echo, Google Home, or Apple Homepod and like magic, you can just say "Alexa, set the temperature to 74 degrees" or "OK Google, please lower the temperature for 2 degrees".
They Learn Your Behaviors
The Nest thermostat is called also a learning thermostat. With this ability, it will learn your favorite temperature settings as you use it and it will build a program around them. It can even learn specific family profiles and know which household member is at home and on the go at specific times. With enough usage data (usually about a week), it schedules itself automatically so you don't have to.
Another advantage of leading smart thermostats over traditional thermostats is their use of remote sensors that you can place in various rooms in your home. These sensors perform different functions that can help you increase the efficiency of your HVAC system and save energy costs in return. This helps to balance the hot and cold areas of your home, as the temperature levels will be provided by more than the location of the main thermostat.
To better manage your energy use and see how your thermostat settings are affecting your electricity bill, smart thermostats have usage tracking features and statistics available to view from its app or the web. These free energy and usage reports typically allow you to see how much energy you've saved (or wasted) each month and provide valuable insight into the efficiency of your cooling and heating equipment.
With their remote control, geofencing, occupancy detection, and learning capabilities, smart thermostats have another advantage over regular thermostats. They can help you save money! How much you can save always depends on a combination of factors such as the efficiency of your HVAC system, your home's insulation, local weather changes, and your temperature preferences. For example, Nest saves an average of 10-12% on heating bills and 15% on air conditioning bills. 
Are Smart Thermostats Worth it?
Smart thermostats are definitely a worthwhile investment. The time it takes to pay off the investment in your smart thermostat depends on your habits. Therefore, by choosing a smart thermostat, you will no longer have to worry about when you turn the thermostat on or off to save money, but he will take care of it himself.
Here you have the Ultimate Guide to Smart Thermostats, and how to choose the right one for your home.
How Does a Smart Thermostat Save You Money?
A smart thermostat saves you money by optimizing the home temperature to your needs. That is done by your heating system boiler and with the use of a thermostat. The smart thermostat is connected to your smart device, so you can adjust the temperature even while you're away.
Smart thermostats are the most popular and most prominent example of how a smart home can truly save you money. It is also one of the fastest start-up cost recovery devices. As of this writing, Nest, a leading brand of smart thermostats, has conducted two independent studies of real users in 41 US states to find out what their bills for electricity looked like in two stages: before and after installing the Nest thermostat. On average, they saved 13% on heating and cooling costs.
According to a 2019 US Department of Energy report, the average US household spends about $2,200 a year on utilities, with about 48% of that spent on heating and cooling: $1,056.
With a 13% cost cut, Nest will save about $137 per year. At an approximate retail value of $235, it would take about 43 months to break even. For the Ecobee3 with a 23% cut, there will be $245 in annual savings. With an approximate retail value of $249, you would have recouped in 12 months. 
The investment would pay off in one or two years. It's incredible! If you decide to use a Nest, check out our tips and tricks to maximize your savings. 
Also be sure to check if you have low voltage or line voltage in your house.
How Much Money Can a Smart Thermostat Save?
A study was made which showed that a 10-13% savings on heating and 15% savings on cooling can be achieved per year, which is about $130-145. Therefore, having a smart thermostat like Nest can save you $10-15 per month, while Ecobee can save you on average 23%. Although this is a tricky question to answer and it all depends on a lot of different factors like the home heating system, the size of rooms, and your house isolation.
Starts With Small Steps To Save Money
To save energy and money, it all starts with small steps. If you choose the right smart thermostat for your home, and you adjust it correctly, at the end of each month you can save up to 20%. By that, for every 1° Celsius (1.8°F) you can save 2% on your energy bill. If this seems small to you, consider the following example:
If you are out of your home for 9 hours every single day, you sleep for about 7 hours a day, you lower the home temperature by 8° Celsius during the day, and by lowering 4° Celsius at night, you can save up to 18% on your heating bill.
Specific Factors That Depends On Home Savings
You can regulate the temperature in your home by maintaining a high temperature in the living room, while in the bedroom you have a lower temperature. This way you will save on energy consumption as you will only be using the bedroom during the night.
If you have higher energy rates, the more money you can save by choosing the smart thermostat. That is because every percentage you will save is equal to a larger amount of money.
If you own a vacation home or cabin, you can set your smart thermostat to a minimum while you are not there. By that, you can save money, and activate remotely your heating just before you arrive.
Calculation Specifics
If we take 1% per degree per 8 hours, we get = 0.125% per degree per hour.
By lowering the temperature 7 degrees for 8 hours, you will save: 7 * 8 * 0.125 = 7% saving on your energy bill.
By lowering the temperature 5 degrees for 6 hours (during the night), you will save: 5 * 6 * 0.125 = 3.75% on your energy bill.
If we add it together, we get a 10.75% on savings.
4 Smart Thermostats That Save Energy and Money
Whether you power your home with electricity, heating oil, gas, solar power, geothermal power, or some other source, the energy you use to heat and cool your home is undoubtedly a huge part of your household budget. Reducing these costs is what we all want to do! One of the best ways to do this is to use a smart thermostat that raises and lowers the temperature in your home according to your activity.
Going out for the day? The smart thermostat raises (or lowers) the temperature using less energy while you are away. Some models even adjust to accommodate variable tariffs from utilities, which charge more during peak periods. Therefore, by choosing the right thermostat you can save significantly on your bills. Check out these options to see which one is right for you.
1. Nest
The Nest is one of the world's favorite thermostats (if there is such a thing) which was first presented at CES 2012. The most important thing about this particular thermostat, which sells for $130, is that after about a week of use, the device actually learns your habits. Nest easily creates a program that meets your energy needs in the most efficient way. You can also control it from your smartphone or web browser, even when you are not at home.
But Nest isn't just a thermostat that controls and regulates a temperature. It also measures things like ambient light, humidity, and movement, eventually using whatever information it gathers to fine-tune its program. If the thermostat discovers that you are not at home, say on a Sunday afternoon, it adjusts accordingly, even if the standard program dictates otherwise. If you have multiple Nest jacks in your home, they will communicate over Wi-Fi to agree on a schedule for different parts of your home.
2. Ecobee
The Ecobee is a smart thermostat that is similar in functionality to the Nest. Since it supports Wi-Fi, you can control it from any web browser or smartphone. The LCD touch screen interface includes programming features, a power-saving mode, and even a five-day weather forecast.
The main disadvantage of the Ecobee smart thermostat is the cost and intimidating installation procedure. Unlike a Nest, which can be installed by just about anyone, an Ecobee smart thermostat usually requires professional installation.

You can install this device yourself if you like it if you're not afraid to mess with the wiring. Ecobee recommends having a professional for installation. The smart thermostat retails for about $249 and usually requires at least a couple of hours of labor to install. However, most reviewers agree that an Ecobee smart thermostat is well worth the investment.
3. Homewerks Wi-Fi thermostat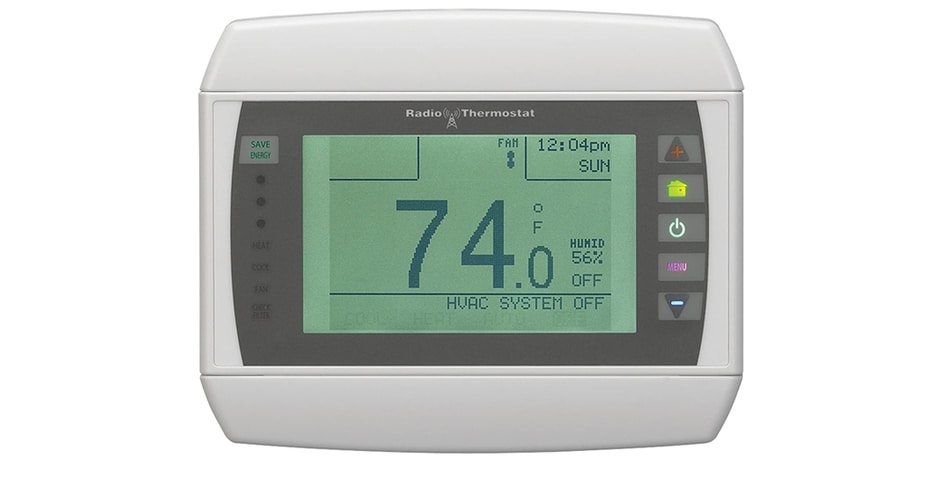 If you're looking for a smart thermostat that is not so expensive, the Homewerks Wireless Wi-Fi Thermostat offers an affordable alternative at around $100. Homewerks smart thermostats allow you to control it from your smartphone.
Adjust the temperature from anywhere, so that when you get home to have a nice warm (or cool) home or turn off heating or cooling devices to save money while you're away. You can adjust a seven-day programmable mode. The thermostat can be installed by almost anyone without the need to hire a professional.
4. Honeywell Prestige 2.0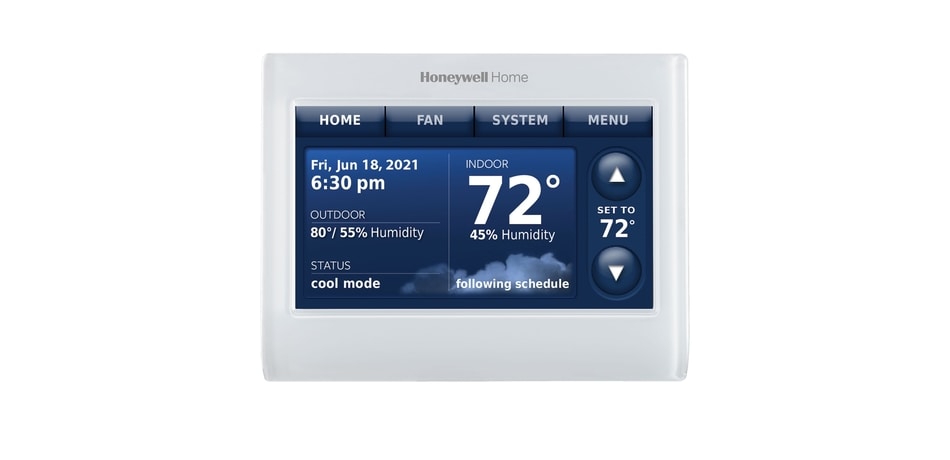 Like the Ecobee smart thermostat, the Honeywell Prestige 2.0 Comfort must be installed by a professional. It offers "interview-based programming" that asks you questions about your usage habits and programs the device to make the best use of those habits.
Honeywell Prestige allows you to remotely monitor and control your system using your computer, smartphone, or tablet. Depending on your heating system, you can adjust the indoor temperature and humidity, and view the outdoor temperature and humidity. Check the Honeywell location to find the nearest technician who can install a thermostat in your home.
Final Thoughts
According to the government's Energy Star program, households using a smart thermostat can save about $150 a year in energy bills. With smart thermostats, you can easily keep your home comfortable by allowing your thermostat to adjust settings even when you're not at home. No matter what your budget is, investing in a smart thermostat is a smart way to save money in the long run! I hope you have learned a lot in this article, and if you have additional questions feel free to leave a comment. Think smart, choose wisely.