Can Hot Tub Be Cold? Explained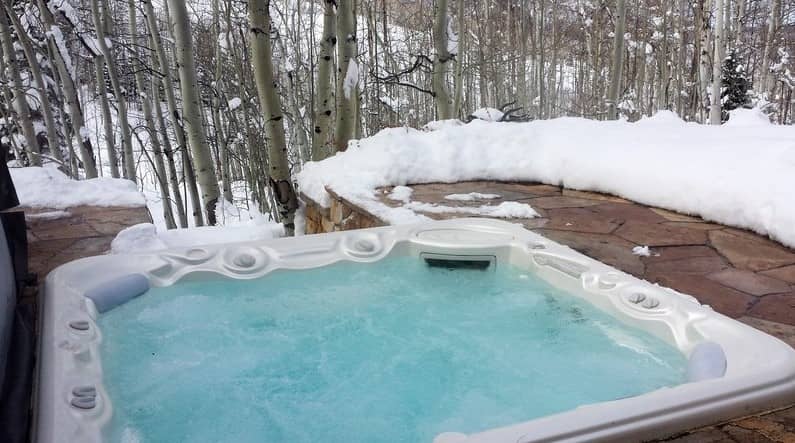 Hot tubs, as the name suggests, offer hot relaxation, but have you ever wondered if they can give you a cool cold experience too? You might be surprised to learn that some hot tubs can! Many people don't know this, but using a hot tub with cold water can be just as refreshing as using a hot one. In this article, we'll talk about that and much more. So, let's start!
Can Hot Tub Be Cold? Yes, even though hot tubs don't have a built-in cooler, many of them do have settings that allow you to maintain the water temperature at levels cooler than 100 degrees Fahrenheit (37°C). This means that the water in your hot tub doesn't need to be super cold for you to use it as a "cool tub".
Depending on the hot tub model, tubs can also be set to provide cold water. Your hot tub water doesn't need to be icy cold to be considered a "cold tub". In fact, any temperature below your body's average of 98.6°F (37°C) can help you feel cooler, even if it's just by a few degrees. In the next section, we'll talk more about this.
How To Cool The Water In Your Hot Tub?
Many hot tubs have a built-in system to cool the water. However, you only need to turn down the heat setting to get the desired temperature. It might take some time for the water to become cooler, but once it does, you can enjoy a refreshing dip in your cold hot tub.
You can leave the hot tub cover partly open or completely off to cool the water faster. These covers usually keep the heat inside, so not sealing it fully can help the water cool. Just be sure to keep at least part of the cover on if you don't want leaves or other things falling into the water.
Related Article: What Is the Right Temperature For a Hot Tub?
Ways To Turn My Hot Tub To A Cold Tub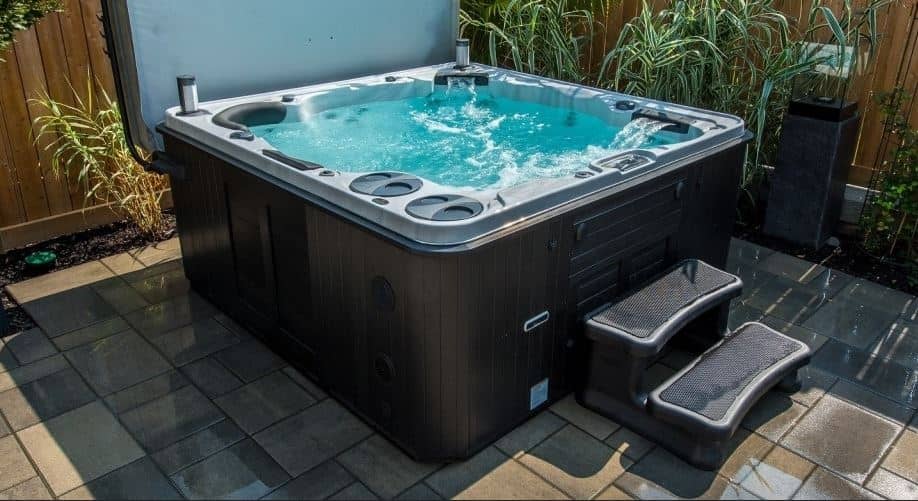 There are a few ways you can turn a hot tub into a cold tub. The CoolZone System (remember that this is only for the tubs that have this installed) can swiftly change your hot tub's temperature to a cool 60 degrees (15°C), then heat it for a warm dip all day. Moreover, it's an eco-friendly option for those wanting the luxury of both a cold and hot tub in their own space.
You can start your day with a brisk dip to wake up and then unwind with a heated soak in the evening. Currently, the CoolZone System pairs only with HotSpring & Caldera tub models. Today, no other system can convert your hot tub to a cold one like this one.
Using Hot Tub Jets
A big reason many people love using their hot tubs in the summer is because of the jets. These strong massage features offer many benefits, like easing tension and soothing sore muscles, especially if you've started a new workout routine. Just turn on the jets to make the water in your hot tub cooler. Doing this stirs the water around and helps it cool faster. And if you're eager to chill the water quickly, consider adding a few bags of ice cubes.
Turning The Hot Tub Heater Off
For older hot tub models without a digital control system, one way to enjoy a cold tub is to simply turn off the heating component. By shutting down the heater and not the entire hot tub, you can still keep the water flowing and the filters working. Although this is not the best option, it is the only way to get cold water in these hot tub models.
Related Article: Can Hot Tub Water Kill Grass? Explained
Maintaining Cold Water
When you're not using your hot tub, always keep it covered. The cover's insulation is beneficial, helping to keep the water temperature down when the tub isn't active. Remember, water doesn't warm up as quickly as the open air, so a covered and insulated hot tub doesn't heat up easily, even on a sunny spot or concrete.
For times when you're enjoying your tub and want to cool the water a bit, here's a tip: with the lid off, activate the air or air jets. This circulates cooler air into the water and works great when the outside air cools.
Ways To Enjoy Hot Tub With Cold Water
Stay consistent with cleaning routines. Regular maintenance is important even when using your hot tub with cooler water. This includes activities like cleaning the filters and refreshing the tub's water periodically.
Monitor your electricity usage. When you lower the temperature of your hot tub, you should notice a drop in your power costs, especially during the hotter months.
Think outside the box and be social. A cooler hot tub isn't just for you – others will also appreciate a refreshing spot when it's warm outside. With the water temperature down, your hot tub can become a fun gathering spot or the centerpiece for special events. This is an awesome way to maximize your outdoor area and make the summer even more memorable with friends and family.
Using your hot tub with cold water during summer is a great experience. There are various methods to bring the temperature down, and you'll have plenty of choices to relish the refreshing water all the way till fall.
Related Article: How Many Gallons of Water in a Hot Tub?
Which Hot Tubs Cannot Be Cold Tubs?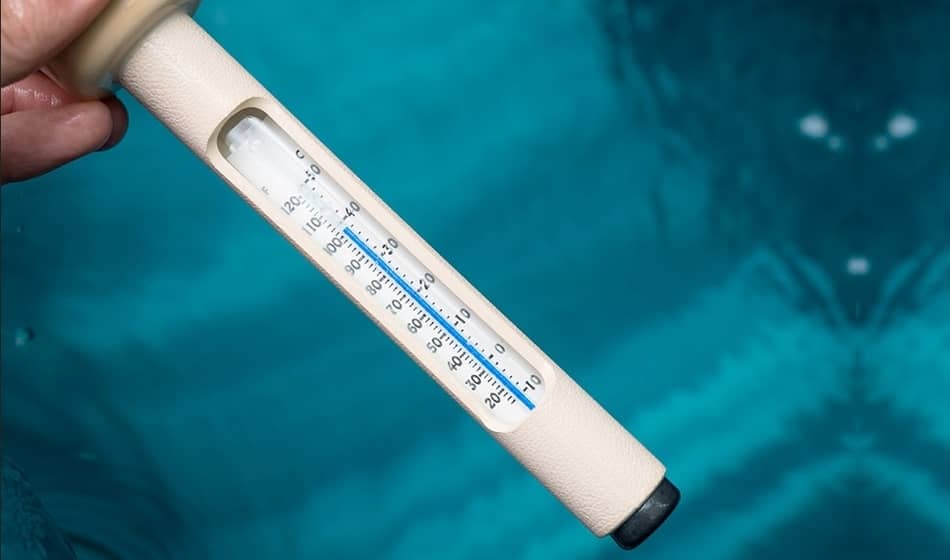 Hot tubs that can't reach a low temperature of 60 degrees (15°C) won't work as cold tubs. If you set them above 60 degrees, their heating system will activate, heating up the water. If you're a hot tub owner curious about turning it into a cold tub, contacting your local dealer for guidance is a good idea.
Who Can Benefit From a Cold Tub?
Anyone who loves the idea of cool water can benefit from a cold tub. It is best to seek professional help, but many experts these days vouch for the advantages of diving into cold water and enjoying warm baths. By experiencing both, you're giving your body a treat it'll appreciate!
The Benefits of Keeping Your Hot Tub Cold
You don't have to use small-bought pools to enjoy a cold spa.
Cold water can make your skin look better, soothe aches, and even assist with a good night's sleep.
Your electricity bill will be reduced.
It's a budget-friendly option compared to a large swimming pool.
Cold water can boost your mood and energize your body.
If you want to learn more about this topic, be sure to watch this YouTube video:
Related Article: Can You Put an Inflatable Hot Tub In a Basement?
FAQ: People Also Ask
Can you keep a hot tub cold in summer?
Absolutely! While hot tubs are typically heated between 99° F and 102° F, you can adjust them and keep them cold during the summer. Reduce the temperature to around 85°F or even switch off the heater entirely.
What is the lowest temperature you can run a hot tub?
While the maximum temperature for most hot tubs is 104 degrees, the typical minimum temperature is around 85 to 90 degrees. However, hot tubs with advanced features, such as those equipped with AnyTemp® spa technology, can cool down to temperatures as chilly as 62 degrees.
Final Thoughts
Many people think that hot tubs are only used for warm soaks, but that's not true. Many hot tubs can be adjusted to offer a cooler cold experience even without a built-in cooler. This means you can enjoy a refreshing dip during those hot summer days. I hope that this article has helped you, and if you have any additional questions, feel free to comment.