10 Worst Hot Tub Brands to Avoid In 2023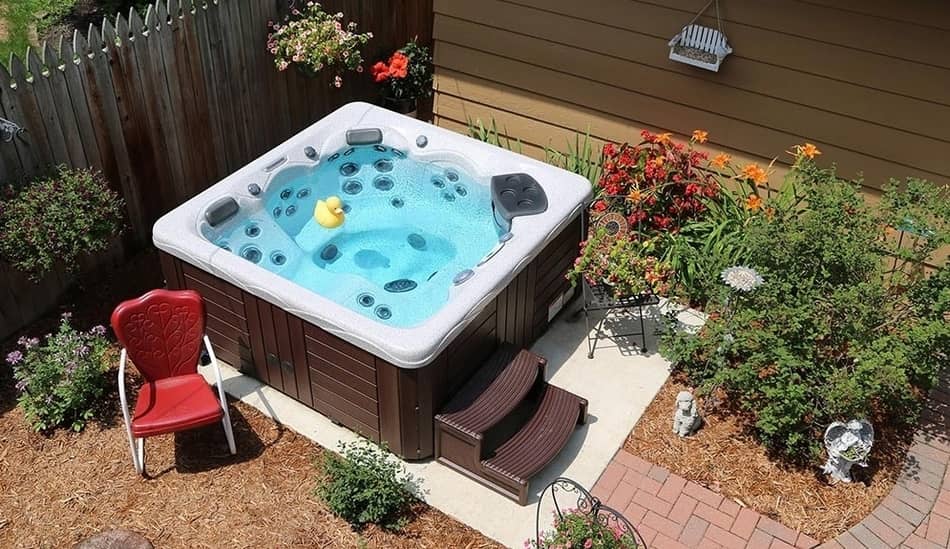 Are you dreaming of that perfect spot at home where you can relax? Most people envision having a hot tub for those moments, a serene place to chill out at the end of a day or night. But just like any big investment, you must be well informed before making a choice. Therefore, it's crucial to be aware of which brands might not live up to your expectations. In this article, we'll talk about that. So, let's start!
What Are The Worst Hot Tub Brands To Avoid? The hot tub brands to avoid are Futura Spas, Caldera Spas, Coleman Inflatable Hot Tubs, and Intex Inflatable Hot Tubs. Moreover, Hot Spring Spas and Dimension One Spas have been noted for their unfavorable reviews. The main concerns with these brands are lackluster customer service and persistent product issues.
This article will delve deep into why these hot tub brands might not be the best choice, ensuring you can set your eyes on better options to avoid any technical snags or unsatisfactory customer experiences.
Related Article: Are Balboa Hot Tubs Good? Complete Review
The 10 Least Recommended Hot Tub Brands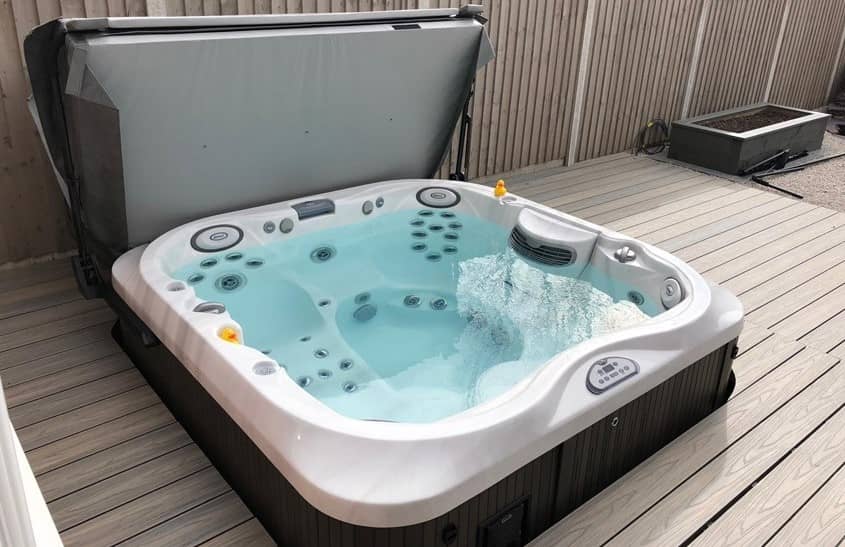 Choosing the right brand for a hot tub is very important, especially because they are so pricey. Here's a list of 10 hot tub brands you might want to consider twice before purchasing.
1. LifeSpas
Originating from California, LifeSpas promotes itself as a high-quality brand. Yet, customer reviews tell a different story, indicating that it may not be among the most reliable brands.
A staggering 45% of users have raised concerns about the ineffective water heating system and minor components failing before their time. Imagine looking forward to a relaxing hot tub and getting an unexpected electric shock from your tub! Such an unfortunate incident occurred to a buyer, and to note, her refund request was declined even after experts confirmed it to be a flaw in the hot tub's manufacturing.
Moreover, there's a wave of criticism against this brand for its unsatisfactory customer support. Key issues highlighted include lengthy response times, unattended complaints, and overlooked maintenance queries.
Main Issues Highlighted by LifeSpa Tub Users:
Quickly malfunctioning heater
Motor failures within just a couple of years
Defective circuit boards
Improper placement of electrodes causes breaks
Bad customer assistance
Hoses deteriorating.
2. Jacuzzi Hot Tubs
Jacuzzi Hot Tubs presents itself as a producer of top-tier, energy-efficient hot tubs. They suggest their products are of superior performance, as per their advertisements.
Despite having a 3.4-star rating from Consumer Affairs, some people may wonder why it's listed among the less recommended brands. Even though it boasts a decent score, it's mainly attributed to the build of the hot tubs and not the overall experience. Like LifeSpas, Jacuzzi Hot Tubs face a bad reputation for poor customer service.
Furthermore, while they claim superior quality, many users suggest otherwise. Several customers have reported pump issues within the first year, interestingly right after the brief warranty period concludes. Fixing these issues often requires spending over $1,000, making them an expensive choice in the long run.
Main Issues Highlighted by Jacuzzi Tub Owners:
Components failing soon after warranty expiration
Limited warranty duration
Unsatisfactory customer support
Failure to uphold warranty commitments
Malfunctioning motherboard
3. Hot Spring Hot Tubs
Imagine picking a brand with a promising feature list and assured quality, only to hit a wall trying to reach their customer support. Regrettably, Hot Spring Spas struggle in this department.
Although they've built a reputable name over the years, they often fail to alleviate their customers' concerns. A significant chunk of users express disappointment with the glaring lack of support. With a rating hovering around 2.5 out of 5 stars, the low scores primarily hinge on their bad customer service and slow repair processes.
A few customers waited a couple of months just to hear back. On top of this, there's a sentiment among some users that the repair personnel might not be the best trained. Add to this mix frequent breakdowns of components like the motor and often-clogged jets, and you have a recipe for disgruntled spa owners. And when customer support goes silent, users are left with a hot tub that's more of a decorative piece.
Main Issues Highlighted by Hot Spring Spas Users:
Terribly slow customer response
Lack of warranty adherence
Quick-to-fail components
4. Dimension One Spas
A glance at their online website and you'll find no reviews. However, a 3.2-star score is what they have garnered on consumer review platforms. A small amount of customer feedback revolves around the company's Slack support. Many customers narrated experiences of unaddressed requests, particularly when they tried to get their heaters replaced. Adding to the woes, a bunch mentioned that leakage issues cropped up within mere weeks of initial usage.
While they might lure you with impressive visuals, the truth lies in the material quality, which is far from great. What appears as a 'wooden finish' is a low-grade plastic prone to deformations, splits, and more leaks.
Main Issues Highlighted by Dimension One Spas Users:
Prone to breakages, especially hoses
Frequent leakages seen in multiple spots
Imbalanced structure
Inconsistencies in maintaining water temperature
5. Futura Spas
Futura Spas has gotten ratings between 2.5 to 3 stars on platforms like Google and Consumer Affairs over the past three years. Yet, 30% of its customers have expressed concerns over their spa experience. The most recurring problems relate to impaired cabinets and frequent fuse issues.
Moreover, many users have raised issues about blown fuses and compromised cabinets. The hot tubs' customer service isn't good either. While advertising a 25-year warranty, they often charge users for repairs, even when the product is still under warranty.
Also, finding replacement parts for Futura Spas is pretty hard. On occasions where replacements are found, the technicians handling them often lack proper knowledge, leading to further complications.
Main Issues Highlighted by Futura Spa Users:
Below-average customer support
Difficulty in sourcing replacement parts
Emerging motor issues
Failing motherboard
Struggling water heating mechanism
Pump malfunctions.
6. Coleman Inflatable Hot Tubs
The Coleman Inflatable Hot Tubs are positioned amongst the worst hot tub choices. A big drawback with them is the long heating time. Inflatable tubs generally are slower at heating up the water, but with Coleman, expect up to triple the wait compared to its competitors.
However, that's not all. Users have complained about the subpar jet function and the overall frailty of the material, leading to the product's short lifespan. Surprisingly, most hot tub models seemed to falter or completely give up within a year and a half.
Sure, not all inflatable hot tubs are great, but some brands do manage to offer value. And although Coleman excels in many areas, inflatable hot tubs just don't seem to be their strength.
Main Issues Highlighted by Coleman Inflatable Tub Owners:
Bad build quality
Leakages here and there
Lackluster water heating system
Excessive time for water to warm up
Jets not up to the mark in terms of performance
Short lifespan.
7. Intex Inflatable Hot Tubs
One of the defining disadvantages of Intex's inflatable hot tubs is the pump's inability to function non-stop. This results in rapid filter clogging and might even lead to the appearance of unwanted black specks in the water. Couple this with the fact that the heater and pump don't exude top-tier quality, and you find yourself waiting over a day just for the water to get cozy.
The brand's warranty and customer assistance leave much to be desired. According to their policy, discrepancies should be reported within a tight 15-day post-purchase window. Then, it's up to them to decide if the problem falls under warranty coverage. Such a setup provides them an undue advantage in choosing claims to address despite the assurances they provide.
Given these red flags, it's clear that the problem isn't just with the tub's quality but also the overall brand experience. And if you don't tread cautiously, you might spend significantly on repairs that shouldn't appear so soon.
Main Issues Highlighted by Intex Tub Users:
Greater air leakage in cooler conditions
Need for continuous operation
Low pump-heater quality
An entire day wait for heating
Average-at-best customer support
8. Aleko Inflatable Hot tubs
When we talk about inflatable hot tubs, Aleko appears on the radar. Though this brand witnesses a mix of thumbs up and thumbs down, the scale sadly tilts more towards the latter. Many customers are receiving units that simply don't work as expected.
Many users face challenges with the heating mechanism – either a painfully slow heating process or the water loses warmth quickly. And things start to look bad when you club this with Aleko's customer support and their surprisingly brief 3-month warranty.
Among the prominent glitches, uneven inflation and underperforming heaters top the chart. So, the lingering question is, why bother with such a tub?
Main Issues Highlighted by Aleko Tub Users:
Irregular inflation levels
Unimpressive heater performance
Tendency to leak or manifest flaws
Lackluster customer interaction
Alarmingly brief warranty coverage
9. Artesian Spas
Next on our list to watch out for is Artesian Spas. Interestingly, the main hiccup isn't about their customer service but about design shortcomings. Their customer service has room for improvement, even if they are somewhat better than the others we've mentioned.
We'd like to highlight the Artesian Elite, their flagship spa product. It boasts a touchscreen, among other modern features. But, in reality, many users are frustrated with the touch screen's responsiveness and issues with the top controller.
Another point of contention is how it handles water when filled to capacity. Say a specific model advertises as accommodating six individuals; unfortunately, having that many people will lead to significant water overflow. This results in the need for a refill and a long wait for the water to regain its warmth.
Main Issues Highlighted by Artesian Spa Users:
Unfulfilled warranty commitments
Non-responsive touchscreens
Water overflows when filled
Extended water heating time
10. Caldera Spas
Given their established name in the industry, Caldera Spas might ring a bell for many. However, many people who've invested in this brand aren't exactly happy with the result. A lot of these users gripe about tricky-to-use hot tub jets.
And, if you're hoping to enjoy your spa without a problem, be prepared to frequently maintain your hot tub. Moreover, a common sentiment is the disappointment in the sparse warranty provided. A notable group of customers has expressed remorse about choosing this brand for their spa needs. The general feedback hints at a customer service experience that doesn't quite measure up to what other companies offer.
Main Issues Highlighted by Caldera Spas Users:
Bad customer support
Challenges in operating the spa
Related Article: Are Bullfrog Spas Good? Everything You Should Know
What Are The Red Flags For a Bad Hot Tub Brand?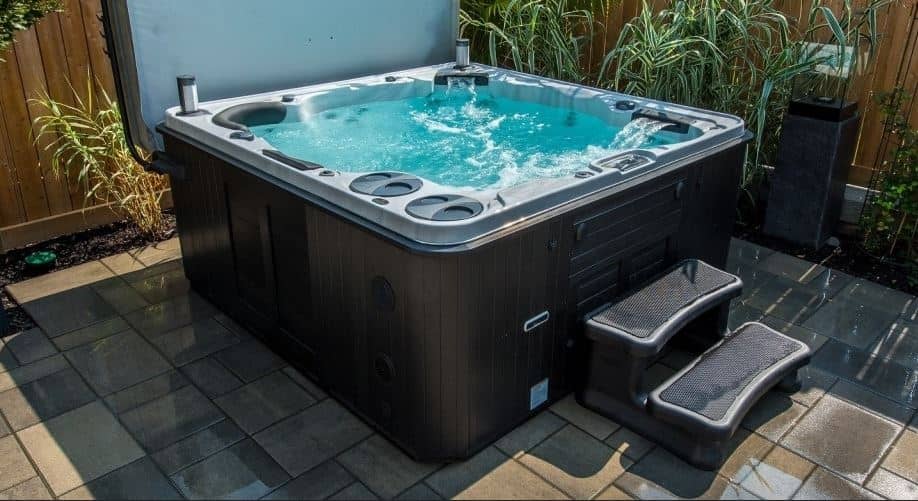 Hot tubs don't come cheap, especially when considering the home's water features. Given this, picking the right brand for your hot tub is crucial. Here are some simple tips to help you steer clear of less reliable hot tub brands:
No support service. Start by checking if the hot tub includes any sort of support service. An absence of such an agreement can be a warning sign. While it might seem minor, many have faced hassles due to the lack of a support system.
Bad warranty. A solid warranty gives you peace of mind that the manufacturer will have your back if things go south with your tub. If a brand has either no warranty or one that doesn't seem strong, it's best to keep looking.
Bad customer feedback. Pay attention to negative reviews. It's easy to dismiss them, but they often tell us a lot about potential issues you might encounter.
Bad Reputation. Renowned brands usually have a track record of satisfied customers who thoroughly enjoy their products. Opt for brands with a rating of 4.5 stars or more. Also, it's good practice to peek at those 1-star reviews to get a comprehensive picture.
Inferior insulation standards. Quality insulation is pivotal for a hot tub. If it's substandard, the longevity and functionality of your tub might suffer. So, always aim for top-notch insulation.
Final Thoughts
Considering the investment involved, selecting the right hot tub brand is very hard. While many reputable brands are on the market, it's essential to be wary of those with consistent negative feedback, lackluster warranties, and questionable customer service.
Always prioritize brands with solid insulation, supportive service plans, and strong guarantees. By doing your research and listening to customer experiences, you can ensure a long-lasting and enjoyable hot tub experience.