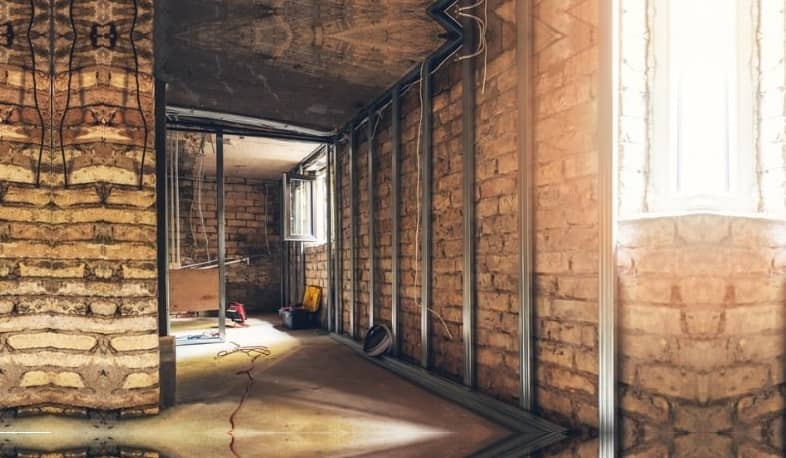 By turning your basement into another extra room (living space) in your house, you will also increase the value of your home. When rearranging the basement, you should consider the ceilings, basement floor, insulation, and the basement's electrical and plumbing system.
Therefore, renovating a basement will sure take up a lot of your time and money. The biggest problem you will encounter is basement framing and drywall that are all over the walls and ceiling. But there are many simpler ways to finish the basement walls and ceilings besides drywall and studs.
Did you know that you can finish your basement walls without using drywall (sheet rock) and wall studs? In this article, we'll talk about how you can finish and remodel a basement without using drywall and studs. So, let's start.
Finish A Basement Without Drywall Or Studs
So How To Finish A Basement Walls Without Drywall or Studs? The alternatives besides drywall or studs that can be used to finish your basement wall are wood planks, plastic panels, veneer plaster, wahoo walls, plywood, and pegboards. These options are easy to set up and maintain compared to drywall or studs that have problems with moisture and dust.
| Alternatives To Drywall Or Studs | Use To Finish Basement Wall |
| --- | --- |
| 1. Pegboard Walls | This is a great way if you want to decorate your basement wall. |
| 2. Plywood | Another option that can be used for decorating a basement. |
| 3. Wood Planks | By using this material you'll get country-style to your basement. |
| 4. Veneer Plaster | Easy to use method to finish your basement walls. |
| 5. Wahoo Walls | This is a waterproof and fire-resistant material. |
| 6. Plastic Panels | Very affordable and easy to install on any wall. |
If you are interested, you can also read this interesting article, Cost Of Lowering Basement Floor (Builder Explain).
Basement Finishing Without Wall Studs
One of the simplest ways how you can finish your basement without studs is by using paint. You can clean your basement walls and then use multiple coats of quality paint on your wall. On the one hand, this mighty look is "cleaner" in terms of interior design, but on the other hand, it will not provide you with the finished look, and it won't be the same as a truly finished basement.
If you're not planning to paint only the route and not to use wall studs downstairs, you'll need some structure for your basement walls.
Here are the ways on how you can finish your basement walls
1. Use Steel Frames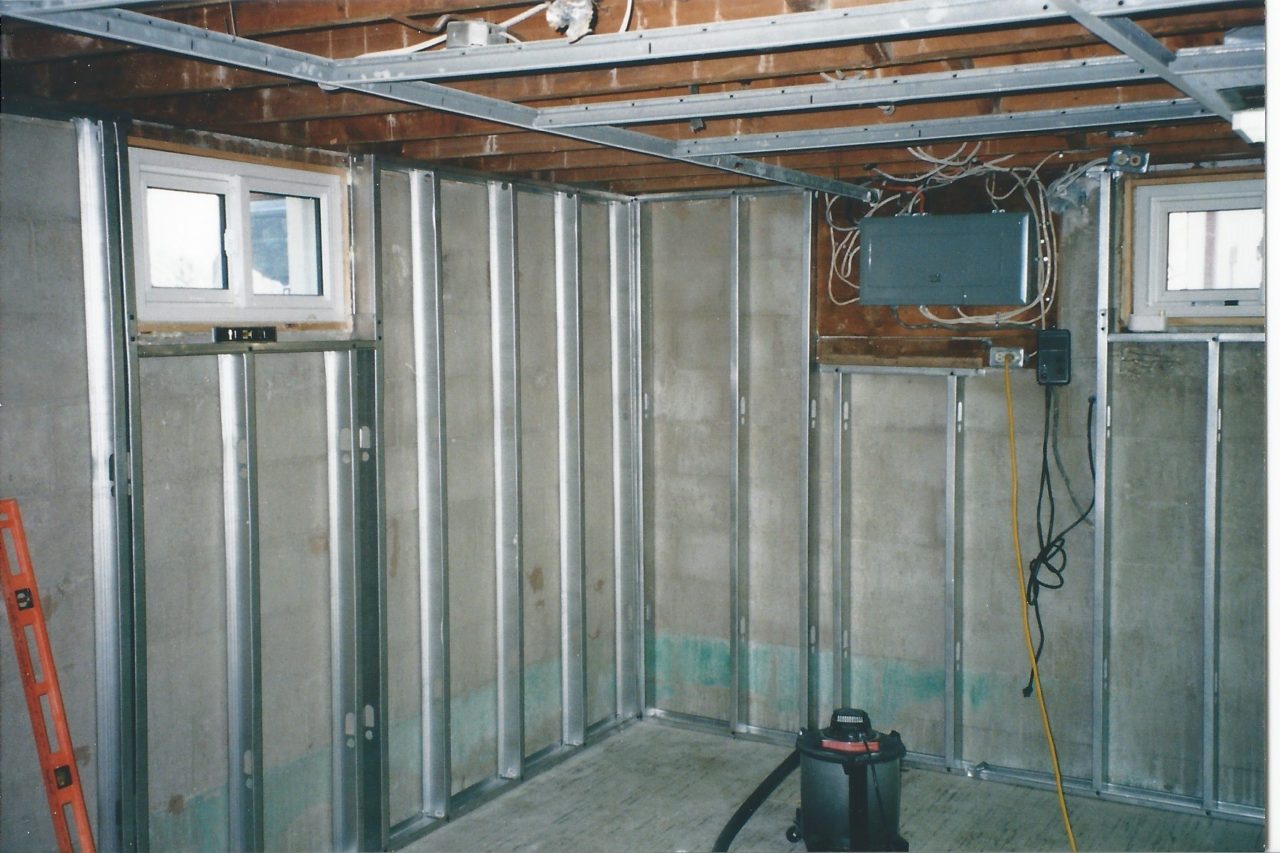 The first option is to go with Steel framing. By using wall studs that are made of steel, you can easily finish your basement wall. It's much easier to work with steel framing than with traditional wood studs. The great thing about steel frames is that they are long-lasting, so you don't have to worry about corrosion and termites. Therefore, if you opt for this option, you can be sure that its lifespan will be very long.
2. Use Furring Strips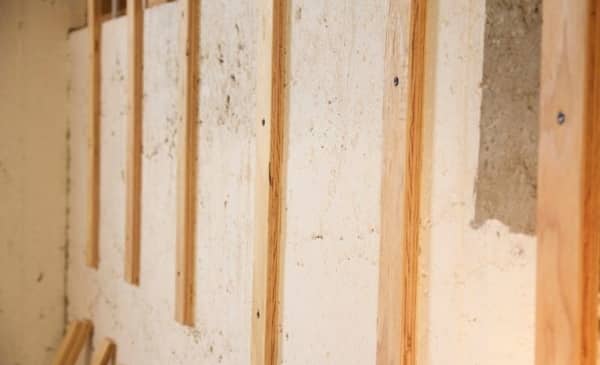 The second option is to go with Furring strips. Furring strips are attached to the basement wall. These panels can be used for your basement finish without using studs and drywall. Here the furring strips are attached to the basement wall to give support. Just apply a vapor barrier with nails on 1×3'' strips of wood by using masonry nails.
Basement Finishing Without Drywall
As we already mentioned in this article, you will save money and time by finishing the basement walls without using drywall in most DIY cases.  By using the tips from above, you will avoid the use of studs for your cellar walls. Now to complete your basement wall remodel, you need to use a wall cover. (Here you can get Drywall Repair Kit)
Here are the tips to help you with this:
1. Use Basement Paneling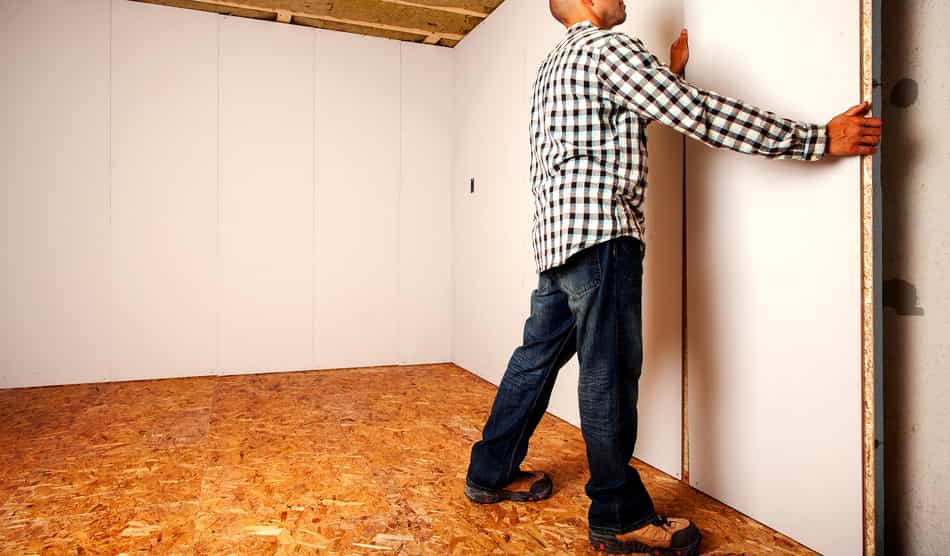 Another great option with which you can cover the walls of your basement besides drywall is panels. Go to your local home improvement store, and you'll find a lot of wall covering ideas that can be used for your basement wall. The vast majority of these materials are some kind of paneling, and the great thing is that they look attractive.
The benefit of using panels is that they expand more easily when it comes to temperature, which makes them an amazing alternative to the drywall.
2. Hire A Basement Finish Company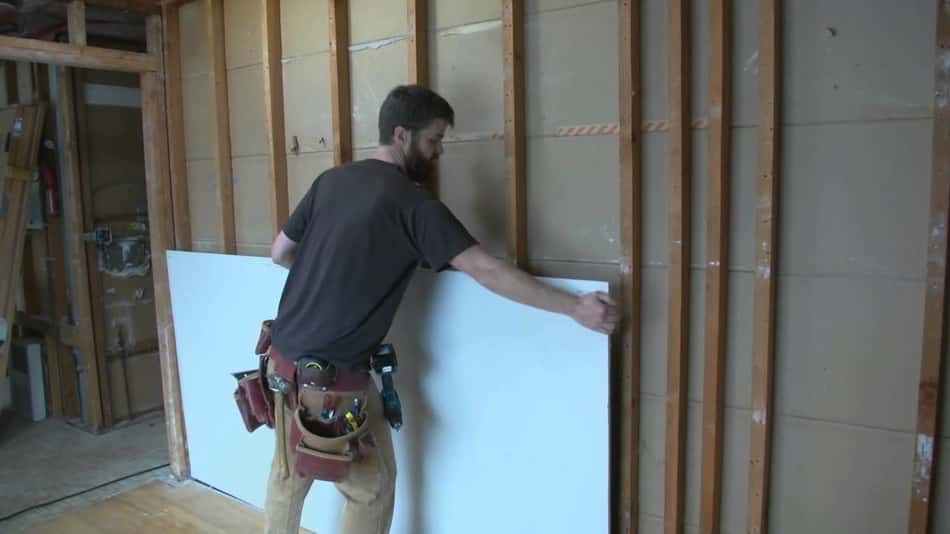 Hiring an outside company to refinish your basement can be a great way to make some big changes in your home. While this may initially sound like an expensive option, it is still worth checking if some good companies offer affordable prices. That way, you can get a lot of new ideas on how to design your basements as well as new materials that can be used for your walls instead of drywall.
Most of these companies that are specialized in this job have perfected the art of finishing a basement without using drywall. Another benefit is that they get jobs done much faster than private workers, and they have a large variety of colors that can match your basement layout. Just go on some of their sites and find before/after pictures of previous projects they have with basement renovation to see what they are capable of doing.
Finishing Basement Walls (Without Drywall) – Other Options
Most homes have walls that are made of drywall. Although their price is very low and they are easy to place on the wall, the main problem is that they are prone to mold and create dust. Therefore, installing drywall in the basement is by no means a smart option. Below we will list the top 5 methods you can use to cover the walls in your basement.
1. Pegboard Instead of Drywall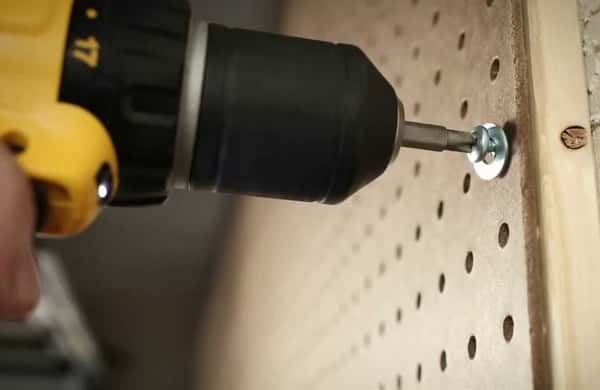 Pegboards are a great way to decorate your basement wall. Many of you think that they are only used for the garage, but you're wrong! Pegboard can be used anywhere, and they are easy to install. By using them in your basement, you will have a unique look at the room. Just attach them to the studs, and that's it! You will also get an extra storage space where you can hang pictures and even open shelves.
2. Wahoo Walls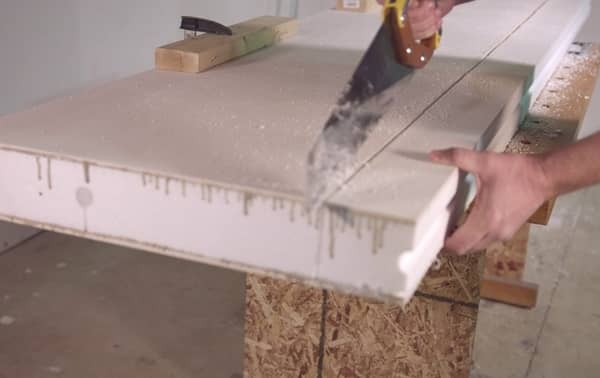 Wahoo walls can also be used for your basement as an option, and they can be very quickly installed. The great thing about wahoo walls is that they are created from non-organic products, and they are waterproof and fire-resistant. The Wahoo walls consist of polystyrene cores, and in a very short time, you can transform your basement to be perfectly decorated. Almost any DIY-er can do this.
3. Cement Board Installation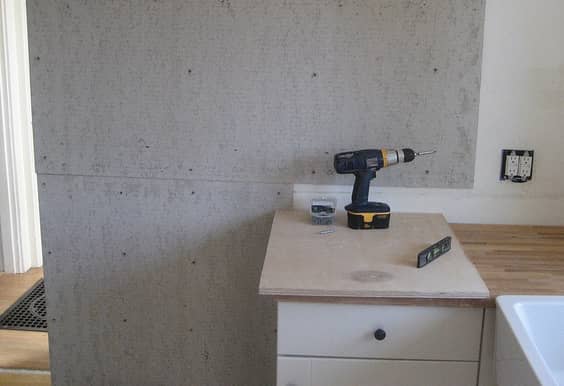 Cement boards are another option that can be used to cover your basement walls. They are made of cement and cellulose fibers, and they are good for places that have high moisture. These boards are heavy, and it takes effort to lift them up.
The great thing about cement boards is that they are more sturdy and durable compared to drywalls. You can find these boards in various colors and sizes. The price is a bit higher, but this investment is definitely worth it.
4. Types of Textured Walls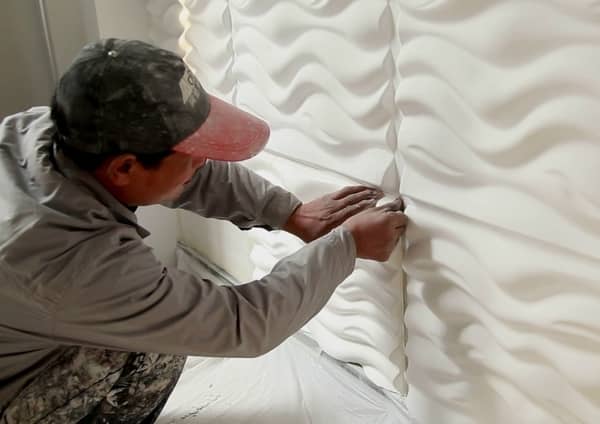 3D texture wall panels are an outstanding covering option for your basement. They will bring elegance and beauty to your room. Textured panels also bring visual depth and glamour, and they are convenient to work with. Just place them right on top of your basement's existing walls, and that's it.
5. Wood Plank Walls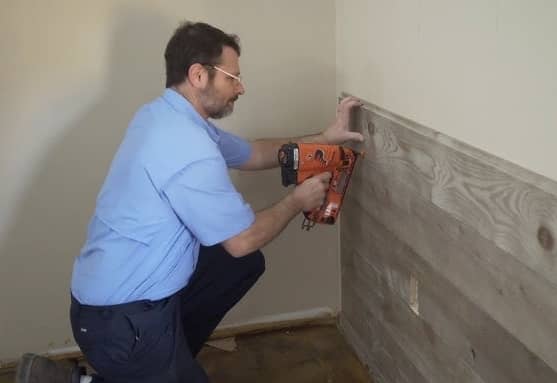 By using Wood planks, your room will bring the country-style to your basement. They will deliver a rustic vibe to the whole space. Wood planks require very little maintenance, and they warm up the entire room. You will find them in different finishes, so you'll have a lot of options.
For those who want to know more, you can also read How to Turn Off Your Home's Electricity.
FAQ: People Also Ask
1. How Can I Cover My Basement Walls Cheaply?
The way on how you can cover your basement walls cheaply is by using Z-shape channels, attach wood furring strips or 2×4 studs to the flat. By using these methods, the price of covering the basement walls will be much cheaper.
2. What Is The Cheapest Way To Finish A Basement?
Things you can do to save money on finishing the basement are installing trim or doors, woodwork, and painting walls.
3. Is It Worth It To Finish Basement?
Your property value can increase up to 70% if you have a finished basement. While a basement doesn't add the extra square footage to the house, homeowners will not pay attention to these things. A finished basement can be used as an extra living room, office, guest room, or classroom space.
Final Thoughts
Now that we have gone through the whole article, we know that finishing basement walls without drywall and studs is possible. To have a modern, attractive, and fresh basement room, you first need to cover your basement walls and ceiling.
This process is not complicated at all, and with it, you can get another additional room in your house. I wish you good luck with your project, and I hope that this article has helped you. If you have any additional questions, feel free to ask us.