What Color Is Anthracite? (How to Use It in Your Home)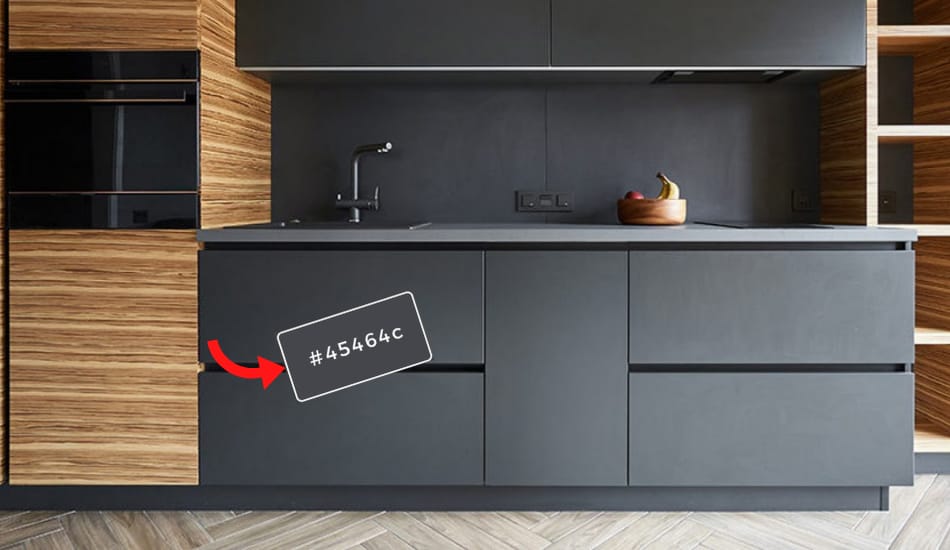 Anthracite is one of the most luxurious shades of grey color, and it's also a popular choice for both interior and exterior design. However, not everyone is aware of or has even heard of this color. The word anthracite derives from a valuable variation of carbon, a black rock with a metallic sheen.
This color has a glossy sheen that adds a touch of class to any space. If you want to learn more about this color, where it is most often used and everything related to its application, keep reading this article.
What Color Is Anthracite?
So What Color Is Anthracite? Anthracite is a deep gray color, that appears almost black and comes with a softer edge. Anthracite Grey color hex code is #383E42 and it comes in a pearl finish. The gray shades that make up anthracite are becoming an increasingly popular trend in most homes.
We've compiled answers to some of the most common questions you might have about your current interior and exterior design strategy because it is easy to become overwhelmed when there are so many paint samples and furnishings to choose from. Continue reading to learn about what are the best ways how you can redecorate your home!
For those who want to learn more, you can read Meaning Behind Different Porch Light Colors.
Why Anthracite Is a Great Choice For Interior Design?
Anthracite, a once-forgotten grey tone, has made a resurgence in modern homes and is being highlighted by interior designers. The following factors should convince you to incorporate this metallic grey color into your home:
Anthracite has a calming and relaxing effect: When this color is applied equally, this shade of grey restores inner tranquility. The iridescent reflections of anthracite on dark grey surfaces, when not overdone, provide a captivating effect that is both tranquil and restful to the mind.
Excellent adaptability:This shade works well in both large and small spaces. Anthracite color can be used with light and dark tones, but also with pastel and rich hues as well as any other pattern or texture.
Can complement bright colors: If you're not sure what colors to pair with anthracite, you'll be happy to hear that most bright hues go well with this metallic grey tone. This combination can be used to complement the tone or as a color partner for any bright color.
Remember that anthracite is a relatively neutral grey color that, in addition to the benefits listed above, can also be used in combinations with neutral colors like white or cream. But we'll talk about those color combinations eventually.
How to Use Anthracite in Your Home
Because of its timeless appeal, anthracite may be used with a wide range of materials and colors. This hue is an excellent alternative to black for both the interior and exterior of your home. That's why anthracite comes with a softer appearance than black, and it can come in a variety of tones. A shade of green anthracite, for example, may bring warmth to any environment rather than making it appear harsh.
The great thing about anthracite is that it can be used with a lot of materials to accent a rustic, minimalist, or contemporary home, including wood, steel, or concrete. This neutral hue, like white, combines nicely with all brick colors. So, if you decide to paint your home white and combine it with a black front door, you'll achieve a pleasing result. Additionally, it is worth experimenting with both bright hues, because anthracite provides an excellent backdrop for bold colors.
Therefore, using anthracite in your home, whether it is for a kitchen, bathroom, or living room, will give you a pleasant surprise with all the options that this color offers.
Which Colors Go With Anthracite 
1. White Color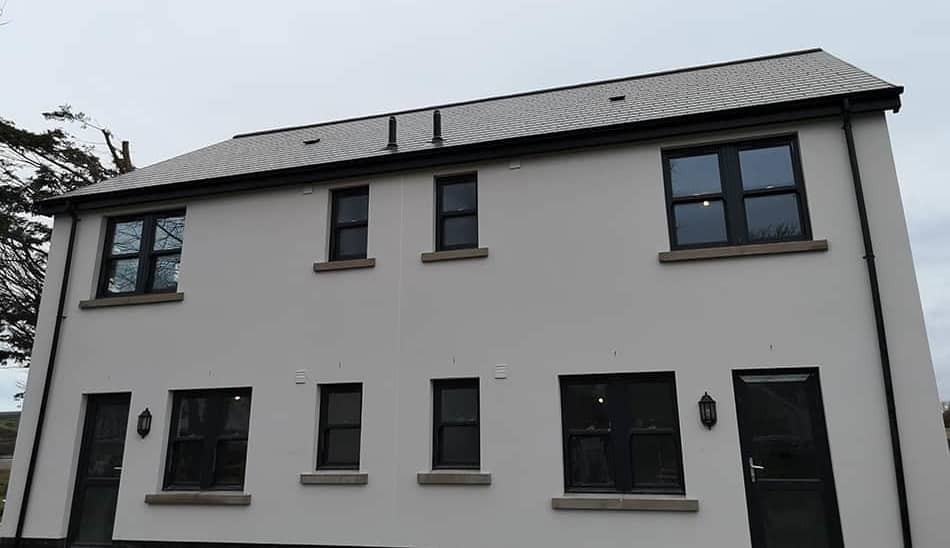 White is probably the most common color that people use for their homes. When paired with an anthracite grey tint, white takes a back seat and allows the latter to shine. For example, an anthracite wall and chest of drawers, for example, opposite to a white sofa, may change a drab space into a new and noble design. Because white and black are both adaptable colors, you may use them together practically anyplace in your house.
2. Yellow Color
Yellow color together with anthracite grey tones can be a good combination for your home. Anthracite will balance the yellow color and keep it from looking tired when these two are combined. Anthracite accents, for example, can be used to tone down the yellow in a kitchen setting. The same can be applied to bright yellow living rooms, where anthracite furniture would perfectly suit the yellow colors.
3. Brown Color
While some may believe that the combination of anthracite and brown sounds too dark or depressing, in the end, it's best to let the eyes decide. To get ideas, look through photographs of brown and anthracite decor in living rooms and dining rooms. You'll quickly see how well these two color combinations work together. Brown leather sofas and chrome accents, for example, give the living area a sophisticated feel. After all, anthracite is a striking color that adds dimension and refinement to any space.
4. Deep Red Color
For a lot more brightness in your house without compromising the elegance of dark colors, combine anthracite grey with a deep shade of red. Dark crimson curtains, for example, would look magnificent against an anthracite grey background, wouldn't they?
5. Mint Green Color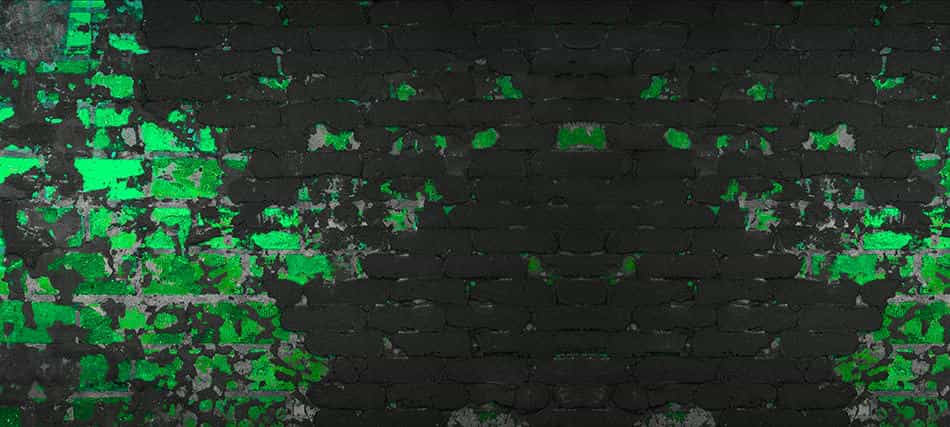 Anthracite grey with a delicate tint of green can be a designer's dream come true. Anthracite gives a relaxing effect, while mint green brings cheerfulness. In a modern living room, a mint green leather sofa against an anthracite wall, for example, will look fantastic.
6. Metallic Tones Color
It is natural to pair anthracite with other metallic tones like silver lighting, metal furniture, and the gold-framed mirror because anthracite is a metallic grey. The glossy sheen of metallic tones is enhanced by this dark grey color, giving it a chic and sophisticated look.
The Pros Of Anthracite Color
Designers have always been using the anthracite color, but it is firmly in the spotlight nowadays. Professionals regularly utilize it for house interiors that are done according to current trends – the following benefits of color contribute to this demand:
The effect is calming and relaxing. Anthracite calms and restores inner peace in the right doses. According to experts, gazing at pearlescent reflections on a dark gray surface is so relaxing that it may help you relax and solve an issue that has been bothering you for a long time.
High combinatorial potential. The anthracite color scheme works well in both small and large spaces. It goes well with warm and cool, light and dark, pastel and rich hues, making a great backdrop for textured accessories.
No bright colors. It may be difficult to choose the correct complement for vivid, optimistic colors for your home until you consider anthracite. Dark gray may be a companion color as well as an accent tone with any of these colors: mustard, emerald, turquoise, and coral.
What Rooms Look Best With Grey Walls?
The first tip that we'll give you is to keep your ceiling dazzling white to avoid the space looking short and claustrophobic. Try painting the two longest walls a dark grey and the remaining walls with a light and bright color to make your room appear larger. With mere paint, this strategy will help extend the room and provide the sense of additional space.
Kitchen
Grey kitchens may surprise you, but they may provide a new degree of cleanliness to your lifestyle. When it comes to major or little makeovers, home designers are increasingly leaning towards greys. A streamlined kitchen with a white or blue backsplash, flat light grey worktops, and anthracite cabinets is perfect for any cook. Of course, you can still use your cabinetry hardware to inject some flair into the space.
Bedroom
Earth tones go well with anthracite because of their natural greenish hue. Grey walls may be brought to life by using browns, reds, rich yellows, grey teals, and burgundy. Your bedroom is your haven, a private zone where you can be completely yourself. To create harmony in your bedroom, you can use as much or as little grey as you want.
Living room
Trim runs around the tops and bottoms of the walls in most living rooms. Tiny areas of interest like these may give richness to a room while also allowing you to make small modifications if you're scared to paint such a wide area. The space might become washed out if the walls and trim are the same hues. You may give a new dimension to the area by painting the interior trim a darker hue.
What Is The Best Color That Can Be Paired With Anthracite?
Because of its dark hue and simplicity, anthracite is a great color to pair with various other colors without clashing. It looks best with other colors that have a metallic tinge or hue to them. Bronze, silver, gold, and brass are just a few of the colors that go well with it. To create a contrast look, combine anthracite with a soft color like pink, mauve, or cream. The dark hue of anthracite and the neutrals of those colors work well together.
Make sure to read Do You Need Radiators in The Kitchen?
FAQ: People Also Ask
1. What Does Anthracite Color Look Like?
Anthracite is a near-black or very dark gray that is powdery and earthy in appearance. Anthracite is a kind of coal that is used to generate energy in thermal power plants. If it has a green-gray tint, it can also look slightly warmer and more lifelike.
2. Is Anthracite a Popular Color?
Anthracite Grey is an ideal door color for a contemporary home. However, if you live in a classic house, don't be put off since this color may assist to lend a contemporary edge to any space. It's such a versatile color that it's become by far our most popular.
3. Is Anthracite the Same Color As Charcoal?
The color charcoal is also known as graphite or anthracite. Some people see it as a smoky hue associated with wood coal or hard, mined coal, as well as other sedimentary rocks. In the HEX color system, charcoal is #364135, while in the RAL color system, it is 7016. Charcoal is a unique grey-black mixture.
Final Thoughts
Because of the color's versatility and depth, anthracite can be used in almost any modern interior. Whether your home is decorated in an industrial, contemporary, or retro style, a clever mix of anthracite and other tones will bring out the beauty of this noble grey color. I hope that this article has helped you and if you have any additional questions feel free to ask.