How to Connect Your iPhone to Sony TV? 5 Ways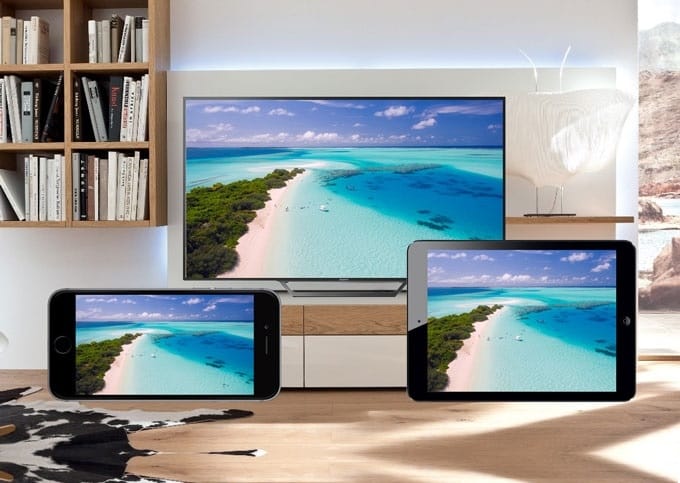 Many users have a question about how to connect an iPhone to a Sony TV in order to watch videos on a big screen and use other Internet TV features. Connecting even an outdated TV to a mobile device turns it into a modern Smart TV. Smartphones from Apple have broad capabilities for surfing the Internet, playing videos, audio recordings, and other media content. So let's see the best possible ways on how to connect your iPhone to a Sony TV.
How to Connect Your iPhone to Sony TV?
So How to Connect Your iPhone to Sony TV? The most common connection methods on how you can connect your iPhone to Sony TV is to use the Wi-Fi connection, USB cable, HDMI cable, Apple TV set-top box, or via analog cable. Each of these methods has its pros and cons, but using the Apple TV set-top box is the most reliable method.
Why Connect an iPhone to a Sony TV?
Not everyone can afford to buy a modern "smart" TV with full Smart TV functionality. However, it is possible to expand the list of available TV receiver functions at no extra cost and use it not only for watching TV programs but also for playing content from the Internet.
Connecting a smartphone to a TV opens up the following set of possibilities:
Watch movies and videos with high-quality picture and sound. Information is broadcast online via a mobile phone, the TV is used only as a screen. Watching a movie is much more convenient and enjoyable this way.
Organization of video conferencing, remote meetings, various business events. The large screen makes it possible to organize high-quality video communication for solving important issues.
Communication with loved ones via video communication using Skype and other modern instant messengers. A good screen allows you to create a sense of presence.
View photos and videos taken with your phone camera. This is an opportunity to consider all the details in detail.
Knowing how to connect an iPhone to an older Sony TV, you can avoid using Wi-Fi since not all TVs are equipped with a wireless module. The mobile phone can be connected via a cord using various types of cables.
If you want Connect Your iPhone to LG Smart TV, read this article.
The Most Common Connection Methods
It only takes a few minutes to figure out how to connect an iPhone to a Sony TV. Devices sync automatically, the number of manual settings is minimized. This allows you to save time and get the desired result without unnecessary complications. The following connection methods may be used depending on the TV model and the availability of connectors.
Methods How to Connect an iPhone to Sony TV:
Through a special Apple TV set-top box. This is the most expensive, but also the most reliable method. The set-top box is specially designed to transfer the capabilities of Smart TV to outdated receiver models. It is suitable for connecting iPhone 4 models.
Connection via HDMI cable. This method can be called the most affordable, since connectors of this type are present even on outdated TVs.
Via USB cable. Although it does not allow you to watch videos online, this connection makes it possible to use the smartphone as a storage medium.
Via Wi-Fi. Wireless connection allows you not to lay cables around the room, also eliminates interference when transmitting a signal over a long distance. This feature is available for TVs equipped with a Wi-Fi module. To connect, you will also need to install special applications.
Through an analog cable. This option is only suitable for older TV models, and the image quality will be significantly degraded.
The choice of how to connect an iPhone to a Sony TV will depend on the characteristics of the devices and the financial capabilities of the owners. Let's consider each method in more detail.
1. Wi-Fi Connection
To connect a Sony TV to an iPhone, you must first update the firmware and install the latest version. To do this, go to the Network settings menu and start the automatic update. You do not need to search for files on your own, the system will start downloading from an official source. To work with WiFi Direct, you also need a UWA-BR100 USB adapter.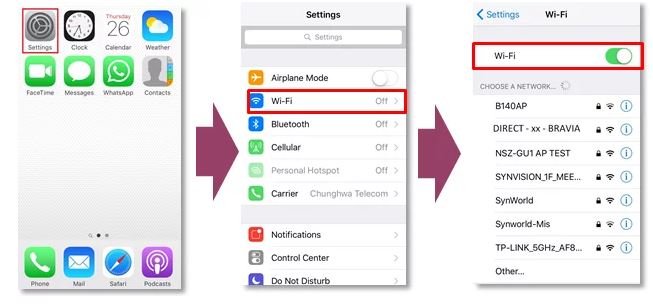 Connection is carried out in several steps:
Launch Wi-Fi Direct on your TV, make sure it's ready to use.
Start the connection with the iPhone and perform the synchronization procedure. Select Direct-xx-BRAVIA from the list of network devices, click on it to enter the password. The password is displayed on the TV screen.
Enter the password, as a result the devices will be synchronized and ready for further collaboration.
Sometimes it may take you a few minutes to establish a connection. If it happens that an error occurs, then a notification will appear on the screen. The procedure will need to be repeated, and it is important to make sure that the password is entered correctly.
2. USB Cable Connection
This option is the most simple. It is enough to connect the USB cord to the corresponding ports on the mobile device and on the TV case. After that, synchronization between devices will be automatically established, you do not need to configure anything manually. You just need to go to the TV menu and specify the USB port as the source of the main signal reception.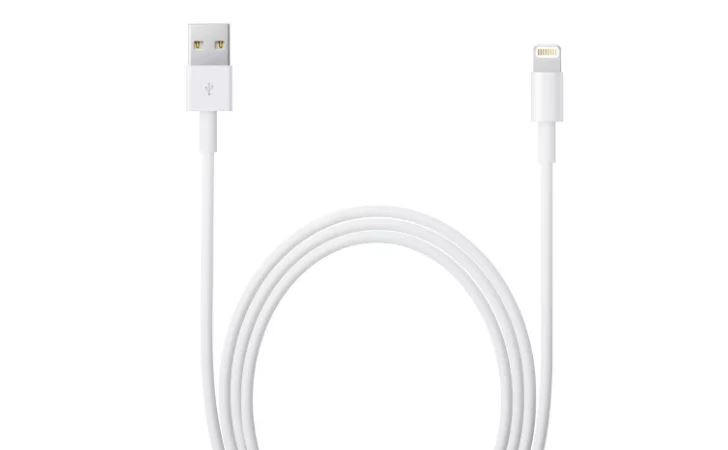 However, this connection method has one important drawback. The USB port does not make it possible to broadcast video content online and use the Internet surfing. It is suitable for use exclusively as a storage device, that is, you can watch previously downloaded video files and saved photos from it. With the help of such a connector on a large screen, you can view photos from the camera after a walk, you can also download the required videos to the device in advance.
3. HDMI Connection
The best option for playing video online on a Sony TV via a smartphone is a connection using an HDMI connector. It is present on almost all TVs, including older models. With its help, the TV is connected to the smartphone and is used as a large display, which broadcasts a clear picture with high-quality playback.
On Apple mobile phones, this output is not provided, so you need to purchase a special adapter. Its type will depend on the iPhone model used:
If it is a 4 or 4S model, a Digital AV adapter is required.
If it is a 5th model or later, you will need to purchase a Lighting connector adapter for it.
The connection procedure itself does not take much time and does not cause difficulties. The TV and mobile phone are connected by cable by connecting through the appropriate connectors, after which automatic synchronization occurs. You only need to manually configure it if an error occurs during the connection phase.
To start playing video from your phone on the TV screen, you must specify the HDMI connector as the main signal source.
4. Connection Using a Set-top Box
Another way to connect an iPhone to a Sony TV is to purchase a special set-top box. It will require investment but will allow you to avoid larger spending on the purchase of a modern TV with Smart TV capabilities. Additional equipment can be connected to almost any model of the TV, however, iPhones up to 4 models are used for synchronization.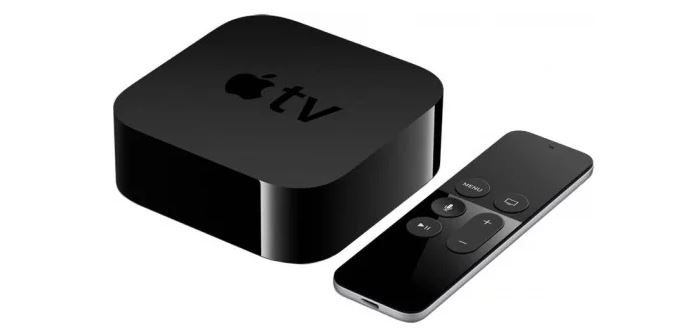 The iPhone and set-top box are connected as follows:
Both devices must be connected to a wireless network.
Connect the set-top box to the TV according to the instructions and start it.
Double click on the Home button of the mobile phone to go to the settings menu.
Select the AirPlay item from the opened available devices and select the name of the connected set-top box in the menu that opens.
Activate the function and the smartphone desktop will be displayed on the TV screen.
The set-top box can be used to mirror the screen, it can play video in various formats, as well as use other features of "smart" television. It allows you to upgrade an outdated TV model to make new functionality available to it.
5. Connect via Analog Cable
The least common method is the analog cinch cable. This option is only used for the most outdated TV models that have no other connection methods available. Through this connector, you can start video playback, however, there may be problems with the launch of certain formats, and the picture quality will be greatly reduced.
Best Ways to Connect Your Sony TV to Your Phone
The choice of connection method directly depends on the TV model and its available functionality. The wireless connection will be faster and more comfortable for the user, it leaves the freedom of movement available with a mobile phone. Wired options may become a more affordable measure: TVs without a Wi-Fi module are connected using cables.
If you own an iPhone, there is no need to purchase an expensive Smart TV of the latest models. Using the capabilities of a mobile phone will significantly expand the functionality of the TV, allow you to easily find on the network and broadcast on a large screen any video content. At the same time, high image quality will allow you to enjoy the picture, consider even the smallest details. Many connection methods allow you to do without extra financial costs.
Related Article: How to Connect a Webcam to a TV?
Conclusion
In summary, today there are many ways on how you can connect your smartphone to any smart TV. In this article, you listed 5 possible ways to connect your iPhone to Samsung TV. The simplest way is to use Wi-Fi method, but the other methods are no more complicated. We all use mobile phones much more than TV, so it is very practical to connect it to Smart TV so that we can have a better and quality picture.