How to Connect Your iPhone to LG Smart TV? 5 Ways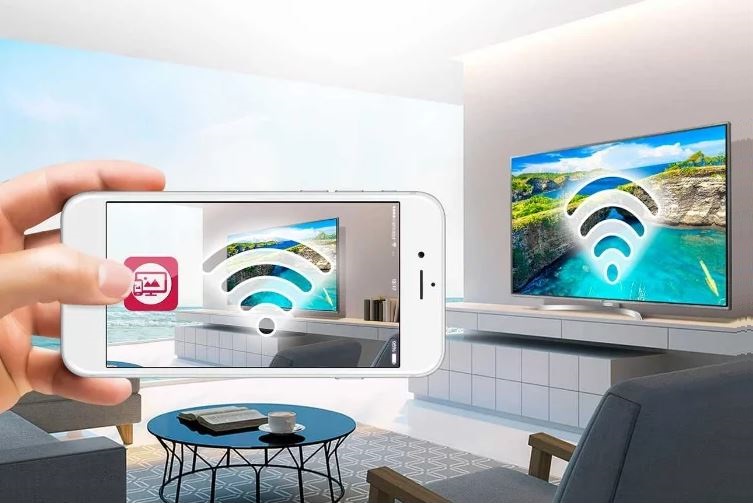 The capabilities of Smart TV are still not available to everyone; replacing a TV with a new model with perfect functionality will require considerable costs. However, there is another way to provide the ability to access the network and play video files from the Internet – you can connect your iPhone to an LG TV via Wi-Fi or use other connection methods. A smartphone from Apple plays the role of an adapter with which you can access the Internet, while the image is broadcast on a large screen with excellent playback quality. Let's see how you can do this.
How to Connect Your iPhone to LG Smart TV?
So How to Connect Your iPhone to LG Smart TV? The most common connection methods on how you can connect your iPhone to an LG TV is to use the HDMI cable, Wi-Fi connection, USB cable, Apple TV set-top box, or via analog cable. Each of these methods has its pros and cons, but using the Apple TV set-top box is the most reliable method.
It is no surprise that Apple phones continue to be in demand, despite the high cost. iPhone provides a wide range of opportunities and can be synchronized with almost every model of modern LG TV. If you want to learn more, continue to read this article.
If you are looking for some smart LG TVs, be sure to check them here on Amazon!
Why Connect an iPhone to an LG TV?
By figuring out how to connect an iPhone to an LG TV, you can significantly expand your device's capabilities. You can connect the TV in different ways, this opens up a wide range of available additional functions such as:
Viewing a wide variety of video content online. The user can start videos from YouTube, watch any movies, enjoying high-quality picture and sound. Watching a movie on a big screen is much more convenient and enjoyable, now it is not necessary to buy a modern smart TV for this if you already have a smartphone in the house.
Business goals. By using an iPhone, you can easily organize various conferences, online speeches, seminars on a large screen.
Video communication using Skype and other common instant messengers. Talking to your friends and family will be much easier using the widescreen and good sound.
Easily you can playback photos that are taken with a smartphone camera on a TV screen. This allows you to assess their quality and consider even the smallest details.
This is not a complete list of advantages for which it is worth figuring out how to connect an iPhone to an LG TV. You can connect on your TV quickly enough using various methods.
If you want to Connect Your iPhone to Sony TV, check out this article.
The Most Common Connection Methods
When choosing the appropriate connection method, you need to decide on the capabilities of the TV. More modern LG models are equipped with a WiFi module – this allows you to use the TV to wirelessly connect to the Internet and synchronize it with other devices. If this method can't be performed, another way is to connect through a wire, which creates some inconvenience.
Before connecting your iPhone to the LG TV, the user can choose several options such as purchase a special set-top box, for example, Apple TV. This method is specially designed for connection and can be used with any TV and allows you to significantly expand its functionality. Let's consider this and another way of connecting devices in more detail.
1. HDMI Connection
The easiest and most widely used method for owners of older TVs is to use an HDMI cable to display the image from the smartphone and displaying it on the TV screen. The main advantage of this method is accessibility: a connector that is used for connection is present on almost all TV models of this manufacturer. 
Smartphones do not have such an output, therefore, if you want to connect a TV via a cable, you will need to purchase a special adapter. Its type depends on the iPhone model:
The earliest models of the iPhone 4 / 4s use a Digital AV adapter.
For Apple smartphone versions 5 / 5s and later, the Lighting adapter is used.
There are usually no problems when it comes to connecting devices to each other. It is enough to insert the cable into the corresponding socket on the TV and smartphone, and synchronization will start in automatic mode. After your done with it, go to the TV settings menu and specify the cable as the main signal source. After that, the image from the smartphone will be transmitted to the TV screen.
The only drawback of this method is the limited length of the cord, due to which you have to restrict movement around the room. When the long cable is used, interference may occur in some cases when the signal is transmitted over a long distance.
2. Wi-Fi Connection
If the device is equipped with a Wi-Fi module, there is no need to worry about wiring and signal loss. A router is usually installed in the room, so it can unite all devices into your home, and new TVs can also be connected via the modern Wi-Fi Direct protocol.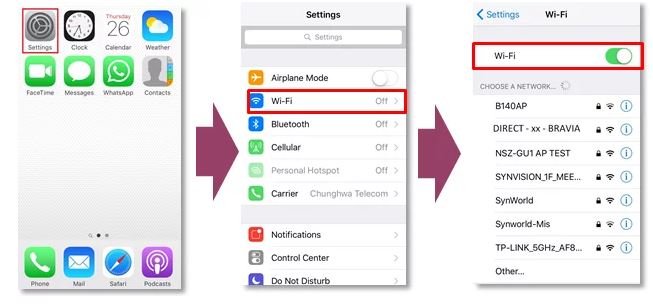 To keep the two devices in sync, you need to use a dedicated app. For LG TVs, the Smart Share program is used, designed specifically for connecting to smartphones. You can install the Twonky Beam application on your mobile device. It can be easily download from the official Apple store.
How to connect iPhone to LG smart TV?
To do this, you need to follow simple instructions:
TV and the smartphone must be connected to Wi-Fi.
Launch the app on your TV and smartphone.
Select the media content to play. This can be a YouTube video, a downloaded movie, and much more.
To start broadcasting the picture on your TV, press the "Bearning" button.
Thanks to wireless communication, the user is not limited in movement. The router allows connection in any part of the room where the signal is strong. This makes it much easier to use the synchronized devices.
3. Apple Set-top Box Connection
It is worth buying an Apple set-top box for owners of iPhones no older than the fourth generation. Apple TV will make it possible to turn the TV into a full-fledged tool for playing any video content from the Internet.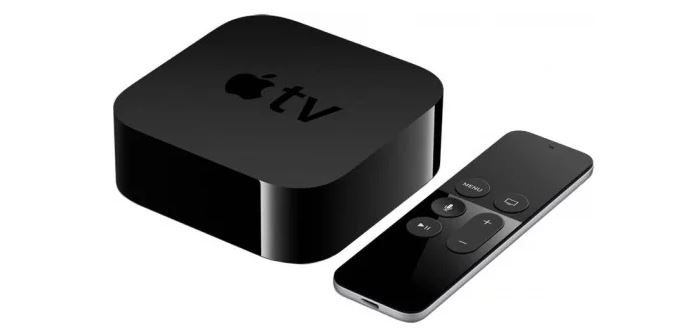 Buying a set-top box will cost the user a lot: it usually costs around $150 to purchase it. This is a good option for those who do not want to spend a larger amount to buy a new TV, since there is an opportunity to upgrade a device that has already been purchased for a long time.
The Apple set-top box can be easily connected to a TV and a smartphone without the help of a specialist; you can access the network and play various files. To connect, follow the simple instructions:
Follow the manufacturer's instructions to connect the set-top box to the TV.
Connect the Apple set-top box and iPhone via your home Internet network.
Press the "Home" button on your iPhone and go to the settings section.
There will be a list of available devices, among which you will need to select "AirPlay".
Select a set-top box from the available list that opens and start the synchronization procedure.
The Apple set-top box will automatically be connected to the TV and smartphone to use the full functionality. When reconnecting, the entered settings are saved, you do not need to configure and synchronize devices again.
 4. USB Cable Connection
Sometimes the question arises of how to connect an iPhone 6 to an LG TV via a USB cable if such a connector is present on the TV case. This is for sure the easiest connection option: you just need to connect the devices with a cord through the appropriate connectors.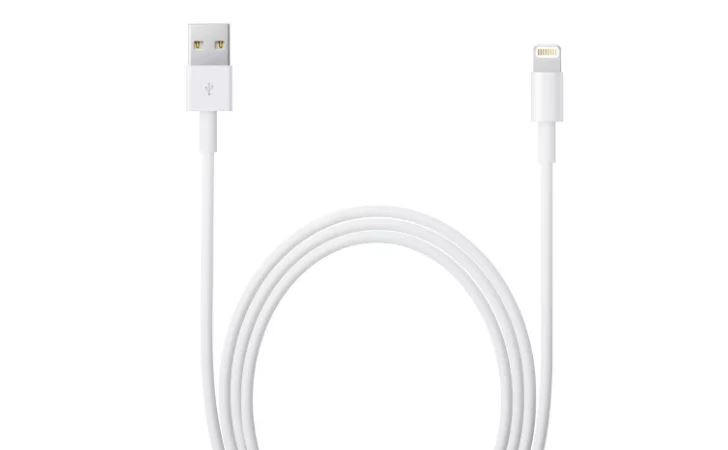 The USB input is usually located on the side or on the back of the TV case. Synchronization usually runs automatically without errors. Where you are in the TV settings menu, select the USB as the main path for transferring information to the screen.
However, there is one important point: this connection method does not allow broadcasting video from the iPhone or iPad screen directly online. You have to use your smartphone as a storage device: it plays the role of a large-volume flash drive, onto which you need to download video files or other information in advance.
This connection option allows you to view photos taken on walks and on trips, watch captured video on a large screen with good playback quality. If you want to use an online connection, you need to use an HDMI cable.
5. Analog Cord Connection
Analog cord connection is used if your TV model is very old, with a tulip connector for connection. Such connectors were produced and used very often in the early 2000s. An analog cable is connected through a special adapter, which makes it possible to watch files stored in the phone's memory.
However, by using this connection method, you will have a serious drawback – the picture quality drops sharply, it will not meet modern standards. There may also be difficulties with video playback in various modern formats. For connecting your TV, you can use various types of cables (analog) depending on the available connectors – these are composite, component cables, and VGA.
Which Connection Option is More Reliable?
Each connection option has its own characteristics and advantages, so the choice depends only on the available options. Wireless communication via WI-Fi using applications will be the most comfortable to use, but it is not always available.
Wired connection through various types of connectors limits the use of a smartphone, but sometimes this is the only available method. If financial possibilities permit, you can purchase a special Apple set-top box that will allow you to turn even an outdated TV model into a modern Smart TV.
Using various available connection methods will help you to expand the capabilities of even outdated LG or Samsung TV. There is no need to buy a new expensive TV if you can provide Internet access via a smartphone with minimal additional investment. To connect, you do not need to involve a specialist, you can handle this task yourself without any problems.
Choose the right option for connecting your TV to your iPhone and enjoy the benefits of watching your favorite movies on the big screen. This is just one of the use cases for modern Internet TV.
Conclusion
If you have an older TV, and you want to take full advantage of it and make it a smart TV, the best way to do that is to connect it to an iPhone. In this article you could see 5 ways on how you can turn your old TV into smart TV. Although the Wi-fi method is the simplest way, there are other better options such as the Apple set-top box. Now that you are familiar with the possibilities, it is time for you to try this method and tell us your opinion.