How Long Can Hidden Cameras Record?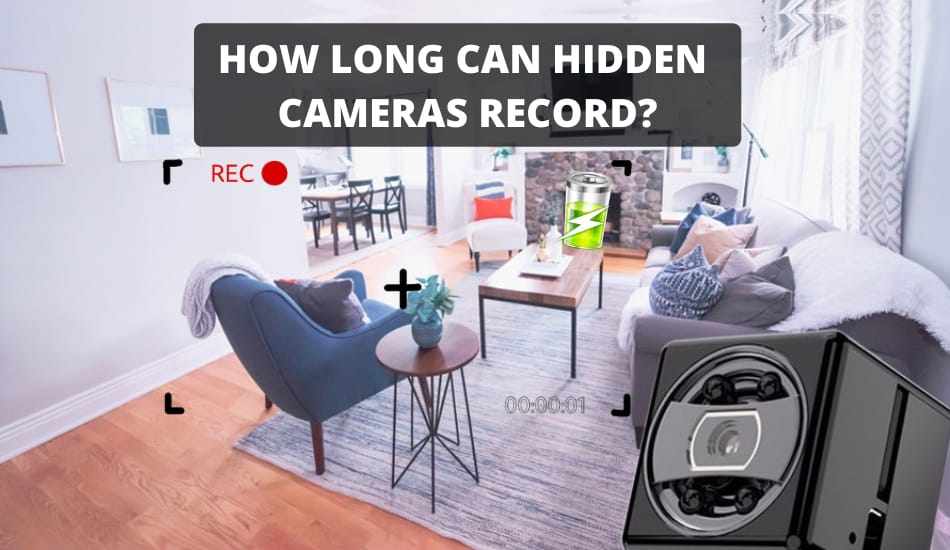 Most wireless hidden cameras come in small dimensions and they are easy to hide, which makes them perfect for home security surveillance. When it comes to choosing a hidden camera for video surveillance, the most important features are the recording time and its size. But on the other hand, these spy cameras don't have a lot of space for powerful batteries, and the question is how long can they actually record?
How Long Can Hidden Cameras Record?
So How Long Can Hidden Cameras Record? Most hidden cameras have the recording time of 1 to 5 hours before the battery runs out of power, while some models can be plugged into electrical outlets and have 24/7 power. The things that depend on how long a hidden camera can record is the power of the battery and its memory (storage space).  
Hidden cameras are also known as spy cameras and they are used for video surveillance, so they practically do not differ from simple video cameras in terms of technical characteristics, and the most important difference is, of course, their miniature size. Therefore, hidden video cameras in most cases use a Wi-Fi connection for signal transmission, through which the image or video is transmitted to a PC, router, or mobile phone.
Normally, the spy camera can last 1 to 3 hours on average in a daily recording mode. If the spy camera is used during the night time, the recording time will be reduced to 30-50 minutes cause the night vision uses more power consumption.
The 5 Most Popular Hidden Cameras For Home:
| Camera Model: | Battery Life: | Connectivity: | Available: |
| --- | --- | --- | --- |
| 1. AHD 1080P  Mini Button Camera | 3 Hours | Wi-Fi | Check Price |
| 2. Fredi Mini Hidden Camera | 3-4 Hours | Wi-Fi | Check Price |
| 3. Facamword Photo Frame | 7 Hours | Wi-Fi | Check Price |
| 4. Supoggy Mini Camera | 1 Hour | Wi-Fi | Check Price |
| 5. Blink XT2 Camera | 4 Hours | Wi-Fi | Check Price |
Best WiFi Hidden Cameras For Home Security
If you are interested to learn more about the technology of these cameras and how they work, check out, How Do Hidden Spy Cameras Work.
How Long Does Spy Camera Battery Last On Standby Mode?
Normally, the spy camera can last up to 10 days on a standby mode until the battery runs out of power. So the maximum standby time of 10 days is possible only if the camera is not used at all. Things that affect how long some spy camera will last in standby mode are the various sensors that are built-in, such as motion sensors. Some spy cameras can be plugged into AC power, so you will have 24/7 power for your camera.
How Much Storage Is Needed For Hidden Camera?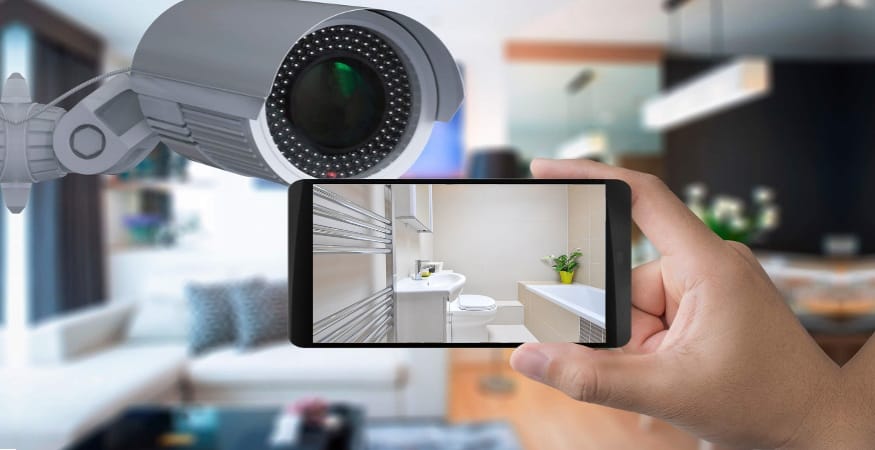 The calculation for how long can a spy camera record depends on its internal hard memory and external hard memory such as Micro SD cards. For example, we calculated if the hidden camera is monitoring a door inside the house where the one person enters and leaves the house once a day which takes around 15 seconds for the camera to record, the Micro SD card of 8 GB would last over a year. If there is a frequent movement, which happens every few minutes, the spy camera is recording every movement and the 8GB Memory card would last less than 24 hours.
Can The Recording Time of Hidden Camera be Increased?
Most hidden cameras are factory-made and have no upgrade option available. The only way you can extend the recording time of a hidden camera is to do it yourself (DIY). This means that you buy all the parts on your own from the local electric shop and start building your hidden camera from scratch. In that way, you can add extra batteries and memory so the camera can work and record longer.
I also wrote an interesting article, so if you are interested checkout, How to Hide a Camera in Your Bedroom.
How Do Wireless Hidden Cameras Get Power?
As we have already mentioned wireless hidden cameras use a lot of power to record constantly. These cameras can only be powered in two ways:
Electrical Source: These types of hidden cameras are powered by an electrical source and can run constantly. They are considered wireless because they transmit footage wirelessly to the phone, tablet, or PC. The only thing that these types of cameras depend on is how long they can record on its memory SD cards.
Battery Power: These types of hidden cameras are ideal for places where there is no main power option available. The downside of these spy cameras is that you will need to frequently replace the batteries to keep the camera running.
Final Thoughts
In this article, we saw that the vast majority of hidden cameras work on wireless technology so they need the batteries to be powered on which limits their recording time and the use. What we also explained is that most cameras come with various features, such as motion sensors, so they only record when there is a movement. Meanwhile, the camera is in standby mode all the time until it notices movement. I hope this article has helped you and that you now know more about hidden cameras and their battery life.