Why Are Some IKEA Items Not Available For Delivery?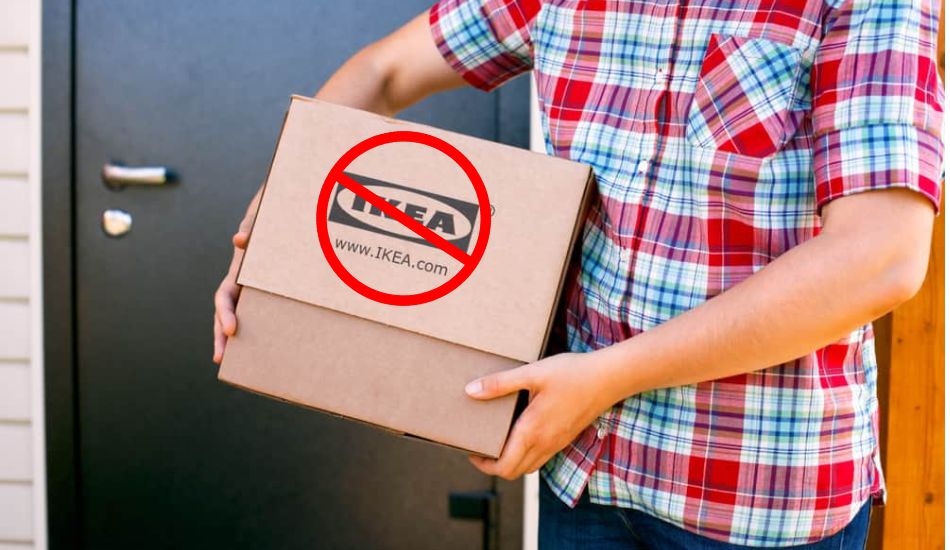 IKEA owes its popularity to the furniture that people assemble themselves in their own homes, but also because IKEA items are easily and fast delivered at a good price. This furniture giant does not have warehouses in every city, so you must be careful. However, when you buy online from IKEA, you must know that there is a possibility that some items may not be delivered to your doorstep. In this article, we'll talk about that. So, let's start!
Why Are Some IKEA Items Not Available for Delivery? Usually, the most common reason some IKEA items are unavailable for delivery is that stocks are low or a particular item is not available in a specific warehouse. This mainly applies to IKEA deliveries made online. The online store is not synchronized with real-time updates, which causes this issue.
However, this is not a reason to give up online shopping from IKEA, but a warning to take into account the possibility that not every item you see in the IKEA online shop can always be delivered to your home. Continue reading and find out how to buy online from IKEA so that you do not find yourself in a situation where the package is not delivered to you.
Purchasing In IKEA In-Store Guarantees Safe Delivery
When you choose the product you want to buy in an IKEA store and want it delivered to your home address, you can be sure that you will not have any problems with delivery. Maybe you are wondering why you should pay for shipping in the first place if you buy the product directly in the store? In most cases, it is when you pick up a piece of furniture that is too large and doesn't fit in your car due to its dimensions.
When that happens, don't despair. You should look for an IKEA employee at the sales center and explain your problem. He will direct you to the cashier to pay for the item and then to the Home Delivery Desk, where you will arrange delivery to your home. While you make the payment and arrange the delivery, the IKEA employee will handle the package and ensure it reaches its destination. In conclusion, you can expect a problem with IKEA delivery only if you buy the products through the IKEA website online.
IKEA Online Purchase Is Filled At A Warehouse
Today, online shopping can be done in just a few clicks. Therefore, it is not surprising that more and more people decide to shop online instead of physically going to a store. However, when it comes to IKEA, online shopping has its pitfalls related to delivery, because of which you can never be sure that you will receive your home address for every item you add to your cart.
This is because IKEA online orders are received at the desk in the IKEA warehouse closest to the delivery address. So if you ordered online a recliner that you tried on the day before, at an IKEA store in Sacramento, CA, that is a 10-minute drive from your home, that doesn't mean that item will be shipped to you from that store.
Therefore, when you submit your online order, you should pay attention to whether the product is available in the warehouse, not in the sales center closest to your home address. If the product is marked as unavailable in the warehouse, it is recommended that you make the purchase in person at the sales center and arrange your delivery.
Warehouse Is Too Far Away From Delivery Adress
With a large number of IKEA warehouses all over America, you must wonder why some orders cannot be shipped from one location to another if there are so many warehouses available. The answer is simple – the cost of shipping is too high and unprofitable for IKEA. This includes fuel costs and the complexity of logistics.
Therefore, if the item you want to buy from IKEA is marked as not available in that specific warehouse, that's the reason why the order will not be completed. You don't have to waste time trying to arrange delivery from another IKEA warehouse because your order will not be delivered.
In addition, it should be noted that it is realistic to expect that even if there were a possibility to deliver items from the second most available IKEA warehouse, such a thing would not be worthwhile for you as a customer. Considering the low price of IKEA furniture, delivery would be too expensive.
IKEA Website Has Problems With Live Order Updates
What often angers IKEA customers is that it happens that a product on their website that is marked online as available is not available. The customer first receives an e-mail confirmation of a successful purchase and later a notification that the item is unavailable. This is especially inconvenient if, for example, you bought several products you are waiting for to be delivered.
The reason for this is the slow synchronization of the IKEA website and its online data. Often too much time passes from when the last item in stock is sold to when the next person adds it to the cart. Even the biggest lovers of IKEA furniture resent this company because of this problem.
You must be wondering why can a large company like IKEA not solve this problem? Actually, they can if they invest more money in their website. The impression is that problems with products ordered online that are not in stock could be avoided with just a little more investment in regular maintenance of the ordering system.
IKEA Will Not Deliver A Item If There Is A Low Stock
There may also be a possibility that you cannot complete an online order regardless of the product being available. These are situations related to cases when only a few pieces of a certain item are available to be sent from the warehouse. Then IKEA has a practice of marking the product as out of stock to avoid duplicate orders that aren't likely to be fulfilled.
We have already mentioned that IKEA has a problem with slow data synchronization on their website. You should know that in addition to customers, IKEA logistics is aware of this. Therefore, they try to make this problem as less frequent as possible for the customers by preventively placing the article out of stock in the warehouse when the stock of that product is nearing its end.
Although no one is happy to find out after a few hours after you have ordered the product online that chosen product is out of stock, it has its advantages. It is certainly a much worse situation for customers and for IKEA, going through the order system that must then be canceled. This can be frustrating for the customer and increase the IKEA employees' workload.
Recent Spike in Online Delivery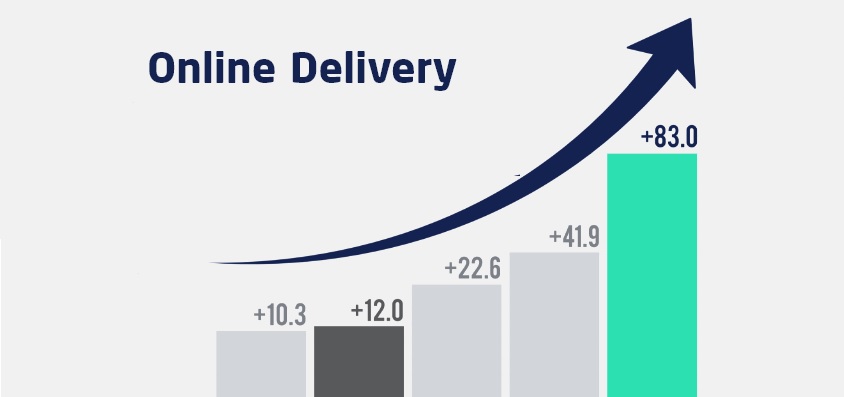 Due to the pandemic and lockdowns, IKEA shopping had big problems with online orders, especially in the second quarter of 2020. People started spending much more time in their homes and needed to redecorate them. As the movement was limited, the logical thing to do was to order new furniture through online shops.
Also, the pandemic has shifted many people to work from home instead of in offices, stimulating a large wave of buying office equipment suitable for home use. Never before has IKEA faced such a huge volume of orders for desks and chairs in such a short period of time!
However, for the first time, IKEA also faced many complaints from unsatisfied customers who never received the delivery of what they put in their online carts. The warehouses were simply emptying too quickly, and the system was slow!
Make Safe And Secure Delivery At IKEA In-Store
If possible, we recommend that you order your product at IKEA in-store. This way you will be sure that your product will be delivered. You must first pay for the product at the cash register, then go to the Home Delivery desk with the receipt and agree on the delivery details with an IKEA employee. Note you pay for delivery on the spot.
When you have purchased a product at an IKEA sales center and arranged delivery to your home address, you can expect very fast delivery. You can also expect delivery the next day if you live in the same district as an IKEA sales center. To ensure that the package is picked up at the doorstep, IKEA makes the possibility of tracking shipments available to its customers.
FAQ: People Also Ask
Can I purchase IKEA products online?
Yes, IKEA products can be bought online, true the IKEA webshop. The IKEA internet shop has a quality search engine with the help of which you will easily find what you need.
Is it cheaper to buy IKEA online?
When you buy IKEA products online, you can come across some great deals. However, the recommendation is that buying IKEA products through Amazon is much more profitable.
Does IKEA ship to your home?
The cost of IKEA delivery, depending on the size of the package, ranges from $5 to more. To make sure that the shipping cost does not surprise you on the bill, after filling your cart with products, check the shipping fee before making the purchase.
Does IKEA ever have free shipping?
As a rule, IKEA always charges for the delivery of all its products to home addresses. You can reduce the shipping price only if you have a free or discount coupon. The delivery price depends on the weight and dimensions of the package. Always check the exact shipping amount before the final click.
Final Thoughts
Although IKEA is a large company whose products, especially furniture, are adored by people worldwide, it remains a mystery why they cannot improve their order system and business logistics so that cancellations of online orders do not happen often. However, this does not reduce their value and quality of service. But if you want to be sure that an item from IKEA will be delivered to your home, then it is advisable to go to the nearby IKEA in-store and order it from there. I hope that this article has helped you.