10 Quietest Coffee Makers On the Market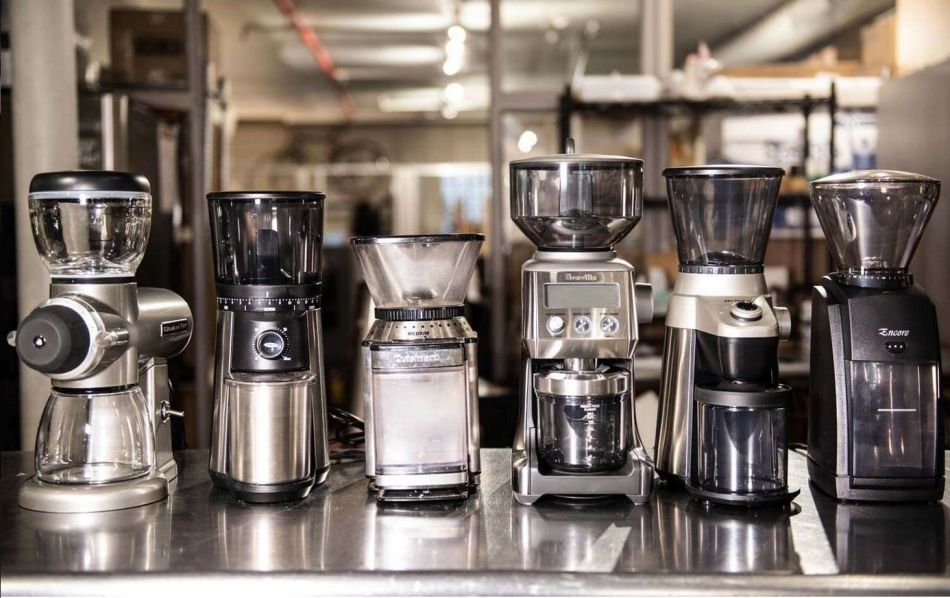 Many people like to start mornings with a cup of delicious coffee that boosts them up for the new day. This is the reason why home coffee machines are very popular. However, these machines make a lot of noise, especially in the morning, when you can easily wake up your housemates. Although most coffee makers are loud, there are models that are very silent.
In this article, we'll cover 10 quietest coffee makers and do a full review of each of them. To better understand why some coffee makers are loud and others are not, let's first look at what affects the noise level when it comes to these appliances. So, let's start!
Why Do Coffee Machines Make So Noise?
Although it may seem that there are dozens of different coffee makers, they all use three basic elements to make the perfect cup of coffee: a heater, a water pump, and a coffee tank. Depending on the joint performance of these elements, each coffee maker can be classified into one of three basic categories: standard espresso makers, drip coffee makers, and coffee-pod espresso makers. We'll explain each of them:
Standard Espresso Makers – It uses a pressure pump of 15 bars, where heated water enters the coffee tank. The hot water passes through the coffee, while the perfect black liquid with distinctive brown foam on top comes out in the cup. For the pump to effectively achieve a pressure of 15 bars, the utmost effort is required, which is why these coffee makers produce the most noise.
Drip Coffee Makers – hot water drips directly into a pipe that automatically heats it. When the water reaches the appropriate temperature, with the help of a pump, it enters the coffee tank and is poured over the coffee. Then coffee slowly drips into the cup. These devices are also very loud due to the operation of the pump.
Coffee-pod Makers – have a simpler way of working. Hot water from the tank pours into the pod, automatically turning coffee into a liquid that is poured into a cup. These coffee machines are the quietest.
The conclusion is that for the noise of each coffee maker is responsible the pressure created in the pump. You should know that for the coffee maker to serve you for a long time and also to be quiet, the pump, as well as other vital parts from which the machine is made, must be built from high-quality and durable materials, which are expensive. Not everyone can afford expensive household appliances, which is why many are made from alternative, cheaper materials. And cheap, in most cases, also means loud.
How To Choose The Right Coffee Maker For Your Needs?
The first thing you should look for is what kind of coffee you like and focus on the category of coffee makers that can deliver it. If you are a fan of light coffee, a drip coffee maker is a good choice. However, if you like strong coffee in smaller quantities, you will probably prefer to opt for a standard espresso or coffee-pod maker.
In addition, when buying a coffee maker, you must also pay attention to: the water tank size, noise level, water heat-up time, and milk steamer option.
Water tank size – Each coffee maker has its own water tank size. Its size depends on how much coffee you can make for each use. The water tank size is particularly important when buying a drip coffee maker.
Noise level – You need to find a coffee maker with a good price-quality ratio that ensures an acceptable noise level in the early morning.
Water heat-up time – An average coffee maker needs 30 seconds to heat up water. But there are models that can do it faster or slower. Think about what suits you better.
Milk steamer option – This additional option is only available for espresso coffee makers and allows the device to make latte coffee and some other options. If such an option is unnecessary for you, do not consider models that include it because they are more expensive due to additional equipment.
10 Quietest Coffee Makers On The Market
Now that we've made a brief introduction to coffee makers and explained what to pay attention to when choosing the right model, now we'll overview the 10 quietest models that are currently available on the market.
1. Nespresso ENV135B Coffee Maker
The Nespresso ENV135B model comes with a lot of new features, and it is a very quiet device. If you already have a Nespresso model, you will undoubtedly feel a significant reduction in the noise level.
Its main features are a pump with silent operation mode and a smaller water tank that quickly heats up. Also, this Nespresso model comes with a built-in option with the help of which it automatically loads the bar code on the coffee pod and adjusts its operation to the type of coffee you want! But only if you use original, disposable Nespresso pods.
2. Gevi 12-Cup Coffee Maker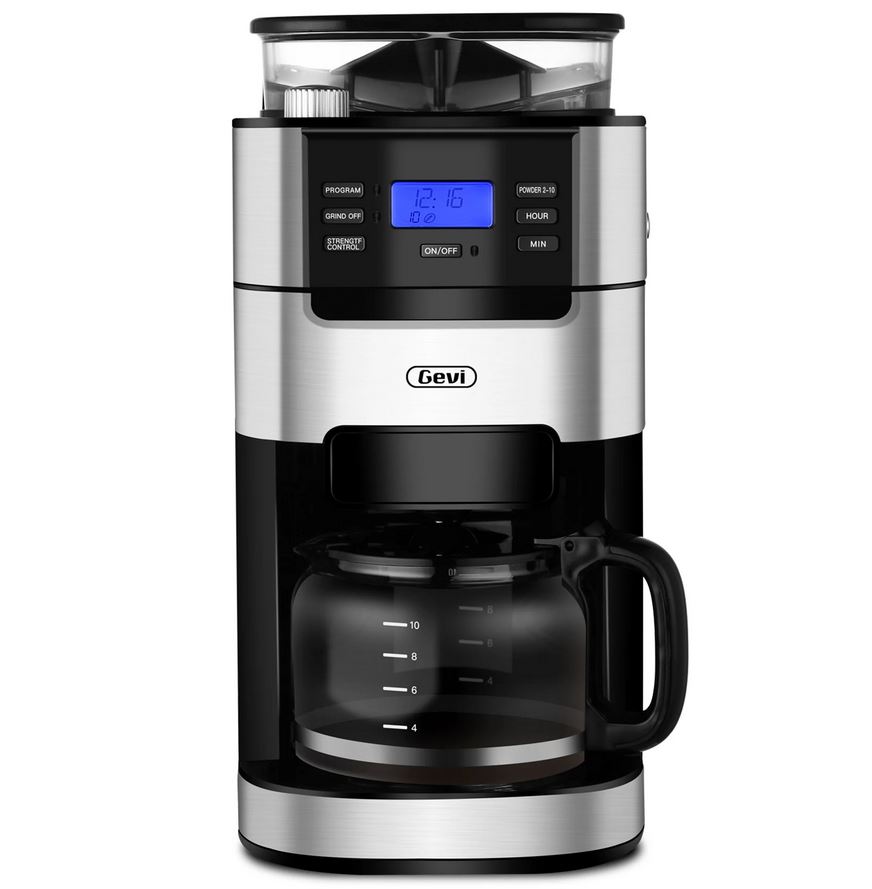 This Gevi coffee maker for drip coffee is a real little miracle of technology. It makes perfect coffee in a very quiet way, and it comes with useful additional features. It has a built-in LED screen with the help of which the user can adjust each cup of coffee to personal preferences. It also includes a timer with the help of which you can prepare coffee 24 hours in advance. The price of this device is surprisingly favorable, representing a product with a good value for money.
3. Espressione 8212S Espresso Machine
Espressione is a compact model for espresso coffee that, with its 7 inches height, will easily fit into any kitchen. It is one of the more expensive models on the market, but that's why it's super quiet! In addition, it makes extremely creamy and delicious coffee since it uses a pump that creates a pressure of 19 bars. As a bonus, this device also has a coffee grinder that allows the user to grind coffee in five different modes. Even that does very quietly!
4. Bonavita BV1901TS Coffee Maker
This drip coffee machine offers a truly royal experience of making coffee in your own home. In addition to being quiet, it comes with a large water tank that can make as many as six cups of coffee in one heating cycle, each in just one minute!
Although most drip coffee machines make classic all-American coffee, this Bonavita BV1901TS model has the option to enhance the coffee taste with the help of the "pause" button, which allows the coffee to stand in hot water for a longer time. An additional bonus of this coffee maker is its appearance. Everyone will agree that it has a great look and, as such, is an excellent addition to every kitchen. The only drawback of this device is its price, which is in the upper range.
5. Mr. Coffee 10 Cup Thermal Coffee Maker
This Mr. Coffee model is perfect for those who like to drink coffee throughout the day. In one water heating cycle, it can fill up to 10 cups with coffee, and it does it very quickly. It is extremely quiet, making it suitable for kitchens and offices. However, the feature that makes it stand out from the competition is the ability to keep the coffee fresh and warm for a longer time.
A big bonus is a possibility of filtering the water before it is poured over the coffee, as well as the possibility of stopping the process of coffee making at the moment when the water is poured over the coffee in order to release a stronger taste.
6. Mr. Coffee 12 Cup Programmable Coffee Maker
In addition to this being another super quiet model by Mr. Coffe, it provides the user with new features when it comes to making coffee. It has a possibility to stop the process of making coffee to enhance the taste of the coffee, as well as the option of pre-soaking the coffee beans!
This device also keeps a record of coffee making, so you can always know when the coffee you just found in the pot was made. It should be noted that this device is very easy to use. It can make one cup of coffee in less than a minute and, in one cycle, a total of 12 in just 10 minutes.
7. Mr. Coffee BVMC-ECMP1102 Espresso Make
It was expected that a strong brand like Mr. Coffee would make a quiet and efficient model of espresso coffee maker. And in that, they proved to be very successful. BVMC-ECMP1102 model of espresso maker is really quiet, and makes perfect coffee under a pressure of 15 bars.
Its big advantage is the milk steamer option, which is located inside the device itself, which makes it much easier to make a coffee latte for those who don't want to bother with the separate use of the milk wand. Also, the heat-up time of this device is only 20 seconds.
8. Ninja Specialty Coffee Maker
Ninja Specialty is a powerful and versatile coffee maker that can make many different types of coffee. But, basically, this is a classic espresso machine that has the option of making longer coffee and contains a milk steamer. Considering its versatility, it is very quiet, but that's why it takes 30 seconds to heat up the water in the 50-ounce tank. If you don't mind waiting, this excellent coffee maker is very popular, and you won't regret it if you take it.
9. Nespresso Inissia Titan
Inissia Titan is another Nespresso coffee model that can work a tranquil mode of operation and comes with a favorable price. It is also very compact, ideal for small kitchens or office break rooms. The tank of this coffee maker holds 24 ounces of water, and it only needs 25 seconds to heat up the entire tank. In addition, the basic model includes a milk steamer option, which is very helpful considering that with this coffee maker, you can make only classic or long espresso.
10. Nespresso BEC620SIL1AUC1 CitiZ
This Nespresso model was made with the idea of becoming the quietest coffee maker in its class. And it can be said that the team from Nespresso succeeded. In addition, with the help of a container that is designed for 34 ounces of water and has a heat-up time of 25 seconds, it makes an excellent classic or long espresso immediately available for drinking.
Considering that it is a coffee pod machine, it should be noted that coffee can also be made by using reusable pods. In any case, whatever pods you use, you can count on a special, creamy coffee texture ensured by a pressure of 19 bars. As it is a powerful device, you need to have a slightly bigger budget, but it is worth it.
Final thoughts
If you want to drink your morning coffee but you don't want to make so much noise in the morning, you'll need to buy a quiet coffee maker. You can easily find silent coffee makers on the market, but remember that they are not cheap. The reason for this is that the level of noise a coffee maker makes depends on the quality of its parts. However, if you have carefully read our review of the 10 quietest coffee makers, we believe that you will be able to find the one that suits you best in terms of price and quality.