Smart HVAC System Explained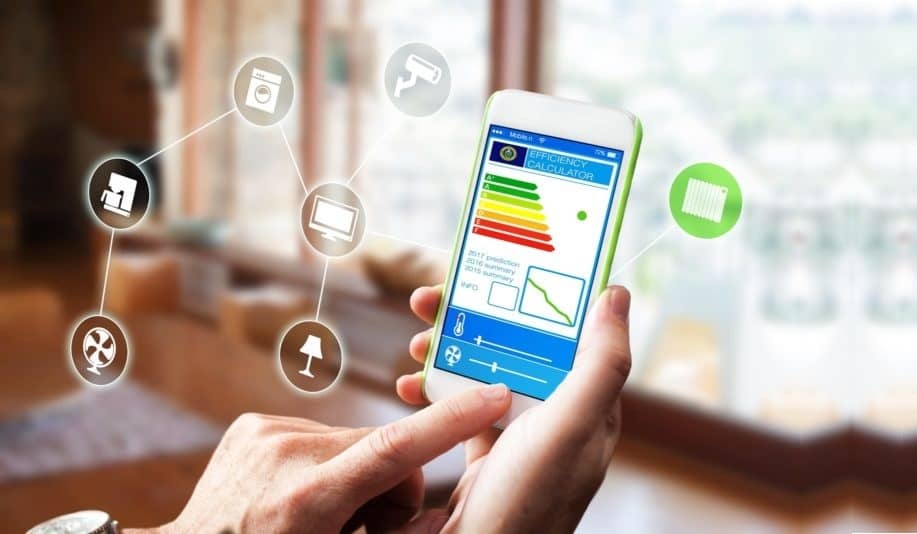 Smart HVAC (heating, ventilation, and air conditioning) systems are becoming increasingly popular both in buildings and in homes. Over 55% of total energy consumption in buildings and in most homes is due to heating and cooling systems. Thanks to an intelligent automation system, measurement data in the fields of heating, ventilation, and air conditioning can be evaluated via fast and secure communication channels and phones, allowing the room climate to be managed in a resource-efficient manner and economic.
In this article, we'll go through all the advantages, disadvantages of smart HVAC systems, what they are and how they function. It is also important to know how smart technology can save us money, but also give us more comfort than before. So let's start.
What Is Smart HVAC System?
What Is A Smart HVAC System? A Smart HVAC (heating, ventilation, and air conditioning) system operates by using smart technology such as smart thermostats, vents, humidifiers, air purifiers, and Wifi air conditioners. These devices are connected with sensors in your home which allows you to operate your home more efficiently than traditional systems.
Simply put, an intelligent HVAC system features automated controls and advanced equipment that improve performance and efficiency and give owners more control over comfort. The system can be adjusted intuitively or remotely according to your preferences and needs. You can control the system using your smartphone, tablet, or laptop.
With smart HVAC systems, you can save a lot of money, especially if you have a large place that you need to control. The goal of any smart HVAC system is to control the temperature and airflow of any room in the house on a very granular level to achieve the most ideal thermal comfort level.  Below we will explain all the advantages of this system and its main parts.
Here is also one interesting article about The Pros And Cons Of Home Ventilation Systems.
What Smart HVAC System Can Do?
The intelligence of the smart HVAC system is its biggest advantage. This system can add comfort to life and reduce the need to maintain communications and devices to a minimum. Appliances of the latest models can sometimes be difficult to use, but a smart HVAC system solves this problem. 
The main tasks that a smart HVAC system can do are the following:
maintain the set temperature in automatic mode
control additional heating systems
adjust heating and cooling, while setting special parameters for a specific time
reduce energy costs
prevent gas or water leakage
warm up the bath remotely
Why It Is Good To Have Smart HVAC System?
Achievements of progress and miracles of modern technology make our life easier every day, doing various types of routine work for us. Among all these useful devices, a smart HVAC system has a lot of advantages over traditional HVAC systems. Depending on the needs and wishes of the owners, the smart HVAC system that is part of a "smart home" can be filled with a variety of convenient functions and can save you a lot of energy.
For comfort and healthy life, it is necessary to maintain the correct temperature with a regular supply of fresh air in all living and business areas.  An excessively high temperature can negatively affect our health and well-being. With the help of modern automatic smart HVAC systems, it is easy to set up comfortable conditions in each individual room, depending on the purpose of the room and the individual preferences of family members. 
For example, it is not necessary to maintain too high a temperature in the kitchen, because heating devices release a large amount of heat into the air during cooking, raising it additionally by several degrees. And if the kitchen is already too warm, then during work it will quickly become unbearably hot. The same applies to the bedroom: it is much more beneficial to sleep in a cool room because the heat and lack of fresh air negatively affect sleep and general well-being. Therefore, it is desirable to maintain a warmer temperature in the bathroom, and living room.
Here are the main reasons why you should have a smart HVAC system in your home: 
1. Savings
A smart HVAC system will allow you to save up to 30% on your heating and air conditioning. The system itself controls and regulates the operation of each device based on the current parameters according to the set program. By using a smart thermostat and vents, you can control the temperature in your house, so you use only the energy that you need. The great thing about these devices is that they can be programmed and set at certain times that are most convenient for you.
Some smart thermostats even monitor your life habits and know in advance when they need to turn on, which can save you a lot of energy in the long run. This system can also be controlled via a smartphone. If you are returning home from work and you want the temperature in your home to be as you wish, just adjust it and before you come home you will be greeted by a pleasant atmosphere.
2. Healthy Environment
With a smart HVAC system, you can have a healthy environment in your home. This means that every room in your house can have an ideal temperature and fresh air, which provides greater comfort. The advantage of this system is that it provides less carbon emission in your rooms and makes it more eco-friendly. A healthy and more comfortable life is only possible if there is a regular supply of fresh air in the room, which this system certainly allows.
3. Automation
The process of managing and monitoring the operation of your home HVAC system is mostly automated. This system can work autonomously according to the installed program, or you can control it manually. This way you can save time and money. By using a smart thermostat you can set the desired temperature for your home, at what time you want it to warm up, and at what temperature. This way of automation is very practical.
4. Monitoring & Alerting
The great thing about a smart HVAC system is that it can inform you about the situation in the house or a certain event via the Internet, mobile phone, or directly from the radio remote control. The notification is carried out at your request or according to a given schedule, in case of emergency situations. This is very convenient if you are on vacation or if you are not at home for a longer period of time.
5. Design
The smart HVAC system will not only make your life easier and give a healthy environment in your home, but it will also influence the modern design of the house. Devices such as smart thermostats, smart vents, air purifiers, and switches are something that is not seen in every home. The touch panel is a pleasant revitalization of your home.
How To Start With Smart HVAC System?
If you want to have a smart HVAC system in your home, the best and easiest way to do that is to start with a smart thermostat. Although other parts are also important, the smart thermostat is the easiest to set up and install with your existing HVAC system. After that, the next step would be to have a smart vent. There are a lot of different models of smart thermostats on the market today, so I would single out the most popular ones like Google's Nest and Ecobee Smart Thermostat.
Choose A Smart Thermostat
From my experience, Google's Nest and Ecobee Smart Thermostat are the easiest ones to install and connect to your existing HVAC system. The technology that these two models have is also more than enough to replace your regular thermostat with a smart one. Ecobee is also compatible with Amazon's Alexa Assistant, allowing you to voice communicate with the thermostat and give commands.
Smart vents can be used and connected also with smart thermostats, but not all models are compatible to be paired. Therefore, when choosing a smart vent, it is important to check if your thermostat can be connected with it and work separately. When installing smart vents, it is best to contact an authorized person to do the installation.
Parts Of Smart HVAC System
Every smart HVAC system consists of several different devices and gadgets that mostly work in sync to provide the most ideal conditions in your home. Basically, a smart HVAC system comes with a smart thermostat, smart vent, smart air conditioner, air purifier, and smart humidifiers. With these devices, you can achieve the ideal temperature and fresh air in your home at any time. Below we will look at all the parts that a smart HVAC system consists of.
| Smart HVAC System Parts | Short Description |
| --- | --- |
| 1. Smart Thermostats | Used to control and manage the home temperature. |
| 2. Smart Vents | Used to regulate the temperature in the home by setting the airflow. |
| 3. Smart Humidifiers | Used to bring the pleasant humidified air into your home. |
| 4. Smart Air Purifiers | Used to control the parameters of the microclimate in the room. |
| 5. Smart WiFi Air Conditioners | Used to adjust and cool the temperature in any room in the house. |
1. Smart Thermostats
We have already mentioned how smart thermostats control a home's heating and cooling system. And we briefly touched on the ability that a smart thermostat can also connect to a smartphone. Smart thermostats are another category of smart devices in the modern smart home ecosystem, designed to simplify, if not even automate, the process of adjusting the temperature in your home.
The smart thermostat connects to the home's power system and allows you to control and change the temperature of the heating/cooling systems, which is especially convenient when you are not around since you can even do this on your smartphone screen. Checking and regulating the temperature in your home with just one centralized gadget that provides remote access is where the convenience lies.
Despite its versatility and ease of connection, the smart thermostat is designed mostly for residents of private houses, rather than apartments. However, if a boiler acts as a heating system in the apartment, then this gadget can be easily connected to it. The thermostat installation process, by the way, is not the most difficult and can take about 20 minutes of your time.
There are actually many reasons to get a smart thermostat. To a greater extent, this, of course, refers to cost savings, which we have already noted. If that's not enough for you, just imagine the level of convenience. Whether you're lying on the couch watching TV or on a sun lounger while sunbathing at the resort, you can always maintain a comfortable temperature thanks to its remote control.
You can opt for Google Smart Thermostat Nest or for Ecobee. Smartphone-controlled thermostats can learn your schedule by lowering or raising the temperature on their own, making them extremely energy efficient on a daily basis. If you like to run the air conditioner for a long time, periodically forgetting to turn it off, then a smart thermostat will do it for you as soon as you leave the house.
It works on the principle of geofencing. In more understandable language, a device, in our case a thermostat, uses positioning technologies like GPS to establish a virtual zone. When the smartphone leaves its limits, the thermostat is triggered, turning off the air conditioner, etc. 
2. Smart Vents
The main task of smart vents is to regulate the temperature in a particular room by setting the airflow from your heating and cooling system automatically. This way you can eliminate hot and cold spots in your house, which leads to more balance in the overall temperature in your home.
These vents are powered by batteries that are installed with true wireless temperature sensors. These sensors are connected with your smart thermostat and HVAC system, so they can automatically open and close vents to maintain the temperature you set. Vents can also be connected true your smartphone or tablet.
Good ventilation is essential to ensure healthy indoor air. Activities such as showering, using a tumble dryer, cooking, smoking, and even breathing generate humid and polluted air, which is a vector of dust mites, molds, and fine particles. To avoid these inconveniences, it is best to have a smart ventilation system in your home.
In order to control the air quality in your home, there are devices that measure the CO2 concentration. These are particularly useful in living rooms and bedrooms. In addition to measuring air quality, they control the amount of oxygen and warn when ventilation becomes imperative. Smart vents have much greater advantages than ordinary vents.
3. Smart Humidifiers
An air humidifier is a very useful and necessary home appliance nowadays. During the heating season, radiators and (especially) various heaters very much dry up the air we breathe and which comes into contact with our skin, clothes, hair. Dry air has a very negative effect on the condition of our skin – dryness causes skin diseases and early appearance of wrinkles, clothes can become electrified, and hair health deteriorates. 
An air humidifier effectively combats all of these problems by bringing pleasant humidified air into your home. However, during the use of traditional ultrasonic humidifiers, bacteria continuously multiply in the water tank, then they spread in the room. Once in the body, when breathing, such air can cause various diseases. 
Low humidity often also leads to adverse health effects and can lead to respiratory distress. It can also affect wooden furniture, causing shrinkage and loose joints or part cracks. Books, documents, and works of art can shrink or warp and become brittle in very low humidity. 
With the humidifier's pure cool mist evaporative technology, you can set the right humidity level to keep your home comfortable. Humidity below 20% can be unhealthy and uncomfortable. The recommended humidity level is between 40% and 50%. The operating time of the Smart Humidifier depends on your usage pattern. The unit can run for approximately up to 60 hours on the Minimum setting, without the need to refill the tanks.
4. Smart Air Purifiers
A Smart Air Purifier is a must-have device in any modern home. It allows you to easily and accurately control the parameters of the microclimate in the room. The composition of the air affects the health of each of the family members, especially if the house is located in a large city or near industrial enterprises. Installing a smart air purifier is not a whim, but an objective necessity that allows you to maintain health and provide comfortable living conditions.
Modern models are functional, equipped with intelligent control, enable remote access to adjust parameters from anywhere in the world. Each of them provides for the use of a filter system to remove particles of household dust, pollen, allergens, odors. The quality of cleaning will directly depend on the type of filter elements installed. The following modifications are most often installed:
reticulate
HEPA
photocatalytic filter
carbon filter
5. Smart WiFi Air Conditioners
Smart air conditioners come with built-in Wi-Fi technology and are an integral part of every smart HVAC system. This gives the user full and intelligent control of the air conditioning. Users can adjust the temperature, fan speed, and turn their air conditioner on and off, right from their phone. Smart air conditioners have other cool features like temperature programming, geofencing, and connecting with smart assistants like Alexa. If you've ever wondered how to control your air conditioner with your phone, a smart Wi-Fi air conditioner is an option.   
Smart air conditioning controllers are small devices that pair with an existing air conditioning unit to achieve smart control. Basically, it is a Wi-Fi air conditioner remote control that can be controlled from your phone. These smart devices are easy to install and help you save electricity and money and live more comfortably. 
It is also possible to program the start or stop of the air conditioner via your smartphone or tablet according to the daily schedules that suit us best: for example, we can put the air conditioning back on for a few moments before coming home, for example.
Finally, depending on the different models, it is also possible to adjust your air conditioner so as to automatically provide a fixed room temperature, regardless of the outside temperature and the season. We can also change the fan speed to our liking with a few clicks for less noise nuisance, but also the direction of the air flow for more convenience.
For those who want to learn more, you can read our new article How To Connect Air Conditioner To Wifi.
FAQ
What Is The Most Efficient HVAC System?
The most energy-efficient HVAC system is a geothermal system, but it is also the most expensive one. Although this is a very expensive option, in the long-term this is a great investment that you can make. Most HVAC systems need maintenance every 5 to 10 years.
How Much Does It Cost To Install A Complete HVAC System?
The average HVAC system installation cost per square foot is around $15 to $18 on average. While few contractors will provide a different price range based on square footage, it all depends on where you live.
How Long Does A HVAC System Last?
On average the HVAC system lasts between 15 to 25 years. Although the heating and cooling system is a big investment, and every system is different because of its parts, the estimation can highly variable.
Conclusion
Smart HVAC systems are increasingly used today, and more and more households are opting for them. If you have a regular HVAC system, it can be easily upgraded to a smart HVAC system. These systems can save you up to 25% of energy, which can be a lot during the season. Also, if you are one of those people who love smart homes, then this is definitely the system for you. I hope this article has helped you and that you now have a much better insight into the smart HVAC system than before.