How To Hide Camera In A Car? Expert Explain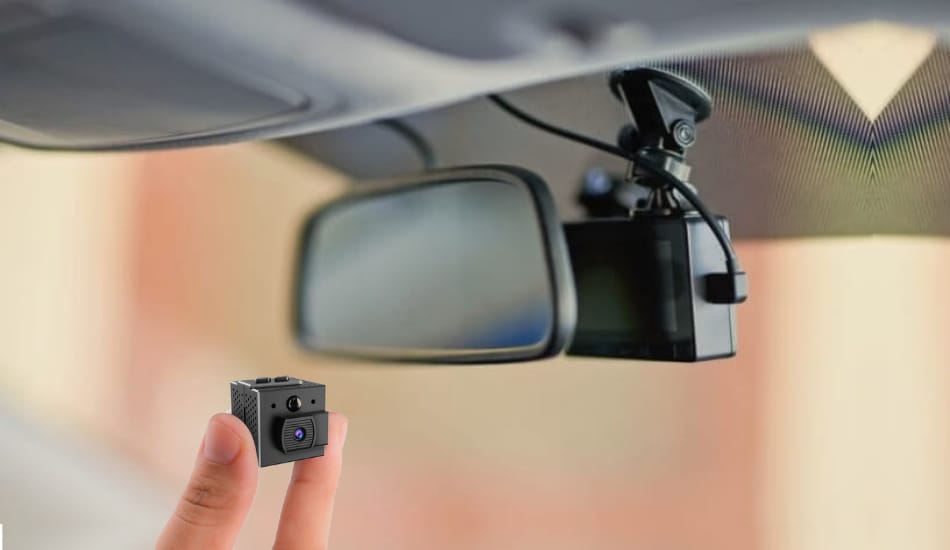 Every car owner is aware of how expensive buying, maintaining, and having car insurance is. The most dreadful thing that can happen to a car owner is for their vehicle to be stolen and it is not an easy task for the police to find a missing car when there are no leads to follow.
However, cameras have shown to be quite capable of getting crisp and clear videos and images. That's why they are an important part of home, property, and car security. So, to protect your car it would be wise to have a hidden camera, but how do you install one? Keep reading to find out.
Why Would You Hide Camera In The Car?
Before we start with our step-by-step guide, we first need to explain why this is important. Here are the two main reasons to hide a camera in your car:
Destruction of property is a difficult problem that the police are constantly trying to solve but it is hard to combat this because it can happen anywhere at any time. Vandalism often happens because perpetrators have personal problems like relationship or money issues.
Take into consideration that there might be a need to videotape the perpetrator's face if you ever need it for court proceedings. So, it could be a great idea to place your camera in a position from which it can capture the perpetrator's face.
Theft is the most important reason to hide a camera in your car. Burglars often break into cars because of the valuable possessions left on the car seats. Research from 2020 shows that approximately 721,053 motor vehicles were stolen in the United States and this is not taking into account petty theft of money left in the car. To be sure to catch the thief in the act set up a spy camera inside the car.
How to Hide A Camera in Your Car
Spying equipment can be morally questionable; however, what goes on in your vehicle is nobody else's concern. A cunningly positioned spy camera in your car is a smart way to catch a thief in the act or to simply observe how other drivers use your vehicle. Now we'll explain in 5 easy steps how you can hide a camera in your car. 
Step 1: Buy A Small Camera
Purchase the most compact and light camera you can find. There are many kinds of miniature spy cameras that use batteries. Try visiting electronic stores in your area for basic equipment. You can also check online shops for some special deals. When making a purchase, take into account things like the recording time capacity, does the camera has a record audio feature and, if you will need a live video feature.
Check some of our best Hidden Cameras on Amazon.
Step 2: Choose A Good Location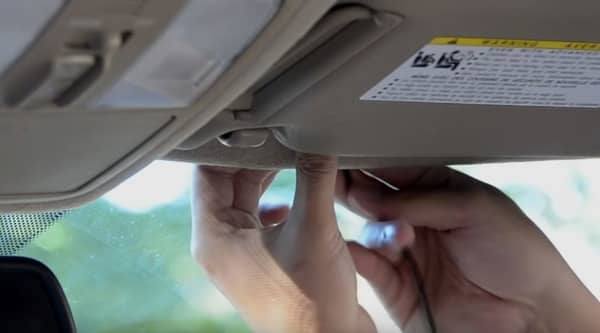 In order to find a position that is most advantageous for the camera you must take a few things into consideration based on what you want to see. If you want to be able to identify the car thief's face, it would be ideal to put the camera on the dashboard so that it is recording the driver's seat.
But if you want to know what is happening in the backseat of the car you should put the camera in the front seats or the back seats. Although it might seem smart to get a camera that you can move and focus remotely, keep in mind that it will probably make a sound that will draw attention to it inevitably revealing its location.
Step 3: Disguise Your Camera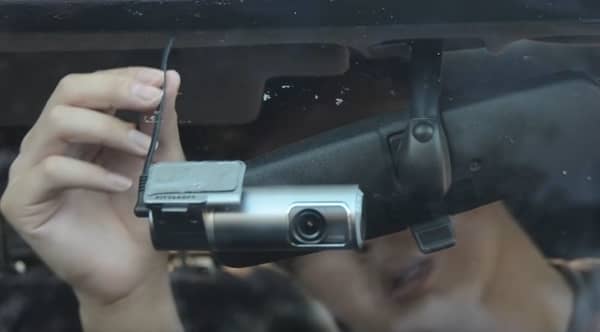 Put your hidden camera in an item that can be removed if necessary. It is the simplest way to camouflage the camera, just remember to put it in an item that other people in the car won't move. For example, sunglasses, bobble-head toys on the dashboard, decorations on the rearview mirror, or in the trash bags located in the car.
Step 4: Hide Your Camera
One of the best ways to hide the camera is to insert it in some section of your car interior. This will require more planning but if you manage to do this your camera will surely not be touched or seen. For example, you can put it inside of the dashboard or a seat cover made of see-through elastic fabric. You can also consider putting the camera inside the speakers or air-conditioning vents. Just look for a good spot.
Step 5: Test It
It is important to check to see what the camera is recording. Your camera might be well hidden but it is no use if it is not recording what you need. Make some test footage with passengers in the vehicle to see if the camera's location is showing their faces and actions.
Watch this video to see how to do it properly:
For those who want to know more, you can also read: How to Hide a Camera in Your Bedroom?
Places Where To Hide A Camera In Your Car
It might seem that hiding a camera in your car is an impossible task. There are not many places you can put it if you want to keep it out of sight. Do not worry; here are some suggestions where to install it so it is concealed.
If you try to install the camera into the air freshener you will discover that they are very thin and small. It is better to put the camera behind the air vents. The camera can also be tucked within decorative car fresheners. These are all good spots to hide your camera from sight.
You can also try to hide it inside the car speakers. However, this is quite difficult to do by yourself because it requires some expertise. It is possible to find someone within the car industry who can place it there for you or you can purchase speakers which already have cameras in them.
Another way to camouflage your hidden camera is to place it within sunglasses or bobblehead toys on the dashboard. Decoration of your rearview mirror is also a great way to make your camera inconspicuous. It could be a troublesome task but it is one of the best ways to keep it hidden.
You can also use a diversion technique to conceal your camera. The idea is to place a fake camera in an obvious location in your vehicle to trick the trespasser. The fake camera will attract attention to itself and away from the real hidden one. The trespasser will probably try to avoid being recorded by the fake and won't search for the camera that is actually recording.
What To Look For In A Hidden Car Camera
The first thing about placing a camera in your car is to KEEP IT HIDDEN. You do not want criminals immediately seeing that you own a camera because they are expensive gadgets that may attract unwanted attention. If you keep it in an apparent place will increase the chances of your car being broken into.
If you have decided to get a camera for your vehicle, take into consideration the price and the camera's abilities. You might need wireless features or a higher camera resolution with image retrieval which can be important for police evidence. There are various features you might need for your camera, it is best to consult the salesperson on what you might need.
Another recommendation is to buy a camera that sends footage to a phone app. It could be helpful in case that your car gets stolen. You cannot retrieve camera data if the camera is in a stolen car. If the whole vehicle gets stolen the only way to get the data is to get the vehicle back. So, think about purchasing a camera that does not only store data locally but also on other devices.
When deciding on the battery life think about how often and how long will you be using the camera. Some devices need to be recharged after a few hours or longer which will disenable you to use them during this period of recharging. However, there exist other cameras that can simultaneously record and recharge.
Still, it would be a smart decision to purchase a device that does not record constantly because this can weaken the battery. In order to avoid this, think about buying a camera with motion or sound-detector activation as it can help save battery life.
Think about whether you will want to record during the night, in that case, you will need a cam with night vision features like an infrared cam. They can come in handy if you often drive during the dark or if the car gets vandalized during the late hours. It would be a lot easier to see what happened if you have clear footage.
You might be interested also to read 5 Ways To Find Hidden Cameras In Any Room.
4 Best Hidden Car Cameras
Dashcams are mainly used as a front camera recording what is happening on the road and other drivers or it is used to record what is happening inside your vehicle. This camera has the G-sensor feature which registers impact and automatically makes backup footage of the accident so you don't have to worry about the footage being lost.
It also has a parking mode that enables the camera to work even when you are not using your car however it will need some kind of power source to keep working. It would be a good idea to let a professional handle the installation of this kind of camera.
Check the price of Garmin here on Amazon.
If you need a spy camera this one is a good pic. It has many useful features like night vision and motion activation with a 140-degree angle lens and a 1080p video resolution for an hour. This camera is perfect for individuals who want their cars safe during nighttime. It can also record for longer periods of time because of its loop recording ability just keep in mind to recharge the device.
Check the price of Volenberry here on Amazon.
This little clip-on device is a very practical spy camera because of its small size it can be easily hidden anywhere in the vehicle. This economical CleverFox camera is also activated by motion and has the same high-quality 1080p video.
It also has the ability to take 12mega pixel pictures if needed. Because of its affordable price, it would be a perfect pick, however, it cannot send live data to other devices. Luckily, it has a 32GB micro-SD card slot an abundance of memory storage which is more than enough for customer needs.
Check the price of CleverFox Unlimited here on Amazon.
If you still cannot make a decision you can always take into consideration this Red Owl Eyes camera. It has 150- degree wide angled lenses with also high 1080p resolution and a recording time of 70 minutes. However, it can only record video without sound but it includes a 32 GB SD memory card. The camera will also keep your vehicle safe even during the night with its night vision and motion detectors.
Check the price of Red Owl here on Amazon.
Final Thoughts
Now that you know how to choose and hide your camera you can start working on bettering your car security. Knowing that you can monitor and record what is happening outside and inside of your care will surely put you at ease and a record of accidents or theft that might happen will prove useful if you ever need it.
Having a camera installed in your car will definitely contribute to your overall car safety. I hope that this article helped you, and if you have any additional questions feel free to leave a comment below.